Telford abuse: New victims come forward to police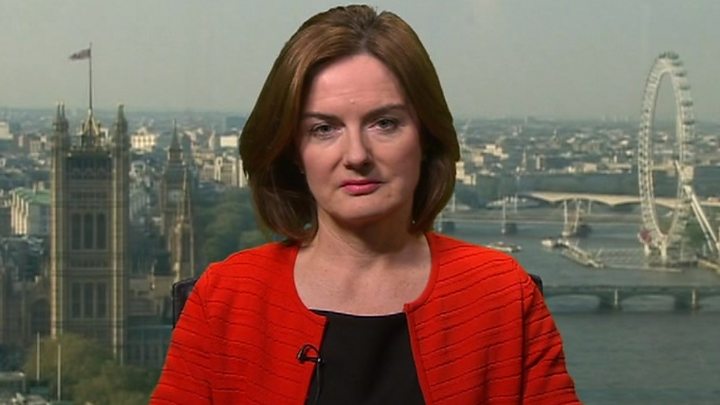 A number of new victims of child sexual exploitation (CSE) in Telford have come forward.
It comes after the Shropshire town's MP Lucy Allan said she had been "inundated" with reports since speaking about the issue in Parliament.
West Mercia Police said the reports relate to non-recent offences.
The new reports have been made since the Sunday Mirror reported that up to 1,000 girls in Telford could have been victims of CSE since the 1980s.
Assistant Chief Constable Martin Evans said he was pleased that a "small number of victims" have had the confidence to come forward and they were now being given appropriate support.
He confirmed that since 2016 the dedicated CSE team in Telford has arrested 56 people, resulting in 29 charges, with a number of these investigations still ongoing.
"The CSE reports we have received this week relate to non-recent child sexual exploitation offences and we will be reviewing them alongside any other available information, ensuring those reporting abuse are fully supported," he added.
ACC Evans has urged other victims, or anyone with information about crimes of this nature, to come forward.
West Mercia Police Supt Tom Harding, who is in overall charge of policing in Telford, said police and authorities in the town were working with "approximately 46 young people" who were victims of CSE or considered "at risk" and claimed reported figures had been "sensationalised".
However, Maggie Oliver, who resigned from her role as a detective inspector on the Rochale case over the way it was handled by police, said Telford will have more child sex victims than police claim to know about.
She said: "I've been saying since I first started speaking out publicly in 2011, and I went to the Home Office to say, that the figures that were being reported were not correct, they were being under-reported, under-recorded and the Home Office select committee accepted that.
"So these figures are not fabricated in my experience."
The Home Office has said the Independent Inquiry into Child Sexual Abuse will be looking at Telford in its investigation into CSE, but it is down to local authorities to decide whether a further review is necessary.
Ms Allan is pushing for the council to commission a separate report, but the authority said it wants the government to launch it to ensure its "independence and scope" is not questioned.
Operation Chalice
Seven men were jailed in 2012 as part of West Mercia Police's Operation Chalice, including brothers Ahdel Ali and Mubarek Ali.
The force said more than 100 girls could have been targeted by the gang between 2007 and 2009.
Many of the seven men worked for or had connections with fast food restaurants across Telford.