Teenagers' spending habits revealed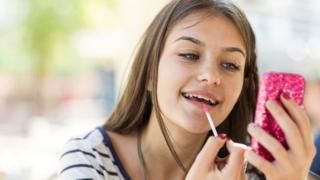 Girls start spending more than boys as they enter their teens and discover more expensive shampoo and make-up.
At the ages of seven to nine, weekly spending is higher among boys (£8.50) than girls (£7.50), the Office for National Statistics (ONS) said.
Girls' spending then overtakes boys' at the age of 10 to 12 and accelerates in the 13 to 15 age group.
While boys spent less than 10p a week on soap and cosmetics, girls spent £1.70 by the age of 13 to 15.
But the figures also show that the teenagers spent less than they used to.
Soap opera
In 2015-17, girls aged 13 to 15 spent an average of £20.20 a week, compared with £21.50 a week in 2002-04.
Boys' spending dropped from £19.30 to £17.30 over the same period.
The data is based on a diary of income and spending kept by children for the ONS over a two-week period.
The ONS said that the factor that "stood out" when comparing spending among the older age groups was the amount paid for toiletries and cosmetics. This includes soap, shampoo and makeup.
Only 2% of seven to 15-year-old boys bought at least one toiletry or cosmetic item in a two-week period, compared with 17% of girls of the same age.
Girls aged seven to nine spent 20p a week on these items, rising to £1.70 for girls aged 13 to 15. Boys of all ages spent less than 10p a week.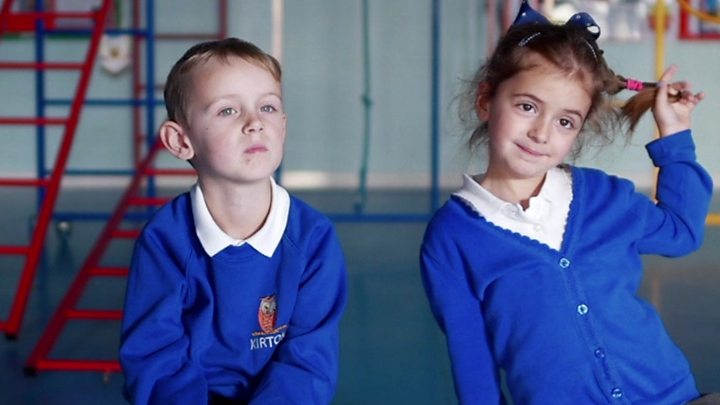 Other findings included:
Girls spend double the amount a week (30p) that boys spend on books between the ages of seven and 15
The most was spent on clothes and shoes – nearly £1.80 a week
Boys spent more than 10 times as much as girls on computer games and software (£1.10 compared with 10p a week)
One of the most common buys for children aged seven to 15 years was soft drinks, including fizzy drinks
More than half (56%) of these children bought at least one soft drink within a two-week period, with most being consumed away from the home.
Ice cream was bought more frequently among pre-teen children.
While spending has fallen compared with the previous generation, there remained some expensive items on the spending list, including bikes, mobile phones and computers.