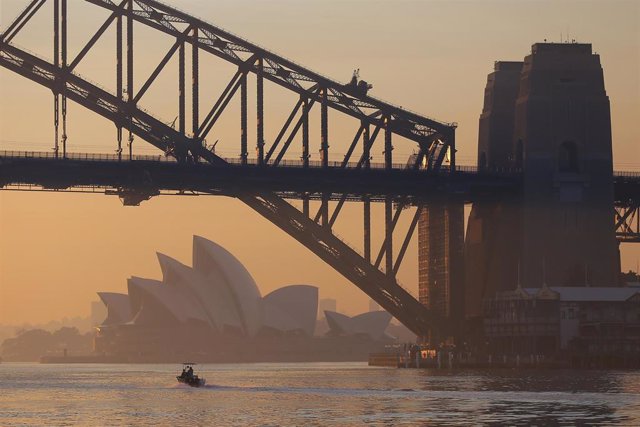 Sydney dawns with a layer of smoke from fires. – Steven Saphore / AAP / dpa
SYDNEY, Nov. 19 (EUROPE PRESS / DPA) –
A thick mist of smoke from forest fires registered around New South Wales has covered the city of Sydney and its surroundings on Tuesday, while three other states in Australia face scorching temperatures and high winds.
Sydney dawns with a dense layer of smoke from the progress of wildfires in Australia
The authorities have considered the air quality in the northwest of the city dangerous and have warned that visibility is extremely low.
They have also asked Sydney residents to "remain vigilant" in the face of the possibility of "serious danger" from fires, since temperatures have exceeded 30 degrees Celsius and gusts of wind have reached 65 kilometers per hour.
The closest fire to the city is the Gospers Mountain forest fire, which has burned more than 138,000 hectares, including part of Wollemi National Park, about 100 kilometers northwest. Also, some 1,400 firefighters fight fifty fires in New South Wales.
"It is fair to say that all these fires present a real challenge today," said the head of the Rural Fire Service (RFS) of New South Wales, Shane Fitzsimmons.
Six people have died and 577 homes have been destroyed or burned by the flames in New South Wales since the fire season began in late October, a month earlier than normal. Nearly 1.6 million hectares of land have also been affected by fire.