Suu Kyi supporters celebrate his return from The Hague, where he has refuted the accusations of genocide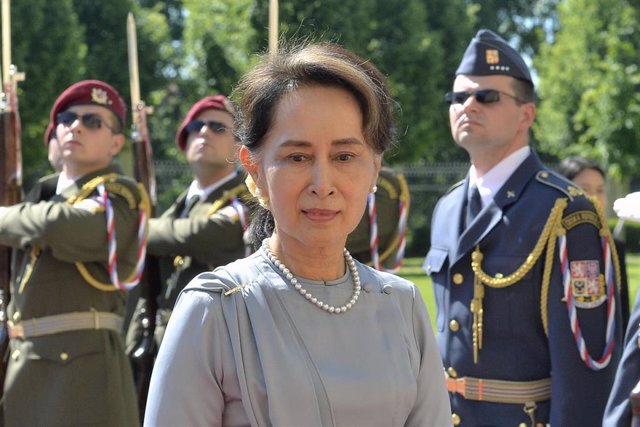 Aung San Suu Kyi – Michaela íhová / CTK / dpa – Archive
NAYPYITAW, Dec. 14 (Reuters / EP) –
Thousands of supporters of the Burmese leader, Aung San Suu Kyi, have gone out on Saturday to the streets of the capital, Naypyitaw, to celebrate his return from The Hague, where he has defended the country from accusations of genocide against the Rohingya minority.
The return of Suu Kyi has been staged with a drive through the city with a crowd full of flags and portraits of the Nobel Peace Prize.
"Mother Suu has gone to court on behalf of our country," a farmer who participated in the rally, Jin Maung Shwe, told Reuters. "Actually the defendant is the Army, but she has taken the first step and has assumed her responsibility as leader of the nation," he added.
The Gambia has formally accused Burma of the International Court of Justice (ICJ) for violating the 1948 Genocide Convention for the military offensive that has forced more than 730,000 Rohingya Muslims to flee Burma to Bangladesh and has asked the ICJ for measures Caution to avoid major evils.
In response, Suu Kyi traveled to The Hague to participate in three days of sessions in which she has denied that it is a genocide and has questioned the jurisdiction of the ICJ. "Burma asks the court to withdraw the case from its list," Suu Kyi said last Thursday before the ICJ. "They should reject the request for precautionary measures presented by Gambia," he said.
Suu Kyi's decision to present himself by surprise in The Hague has caused even more criticism internationally and has further deteriorated his image and reputation. She was awarded the Nobel Peace Prize for her defense of Human Rights and democracy during the 15 years of intermittent imprisonment imposed by the military dictatorship.
However, once in power his passivity to the military offensive against the Rohingyas has modified his perception of it in much of the world and even the Nobel Commission has been urged to revoke his prize. On the other hand, Suu Kyi, daughter of Burma's founding father, Aung San, remains highly respected and revered.