Submarine murder accused 'has psychopathic traits'
Peter Madsen, who has already admitted to dismembering Ms Wall's body, denies murdering her and said he would tell the court what really happened.
"What I will tell you today is a grim story that I did not want to tell anyone ever," Madsen told Copenhagen Crown Court on the first day of his 12-day trial.
Appearing calm, he said: "I did not want to share the terrible way, in which Kim Wall died, with the world. I especially did not want to share it with her relatives," he says in court.
Both Ms Wall's parents were in the court.
In the first few hours of the trial, the court heard how Madsen Googled the words "beheading", "girl" and "agony" in the hours around her disappearance.
:: Kim Wall murder trial: What you need to know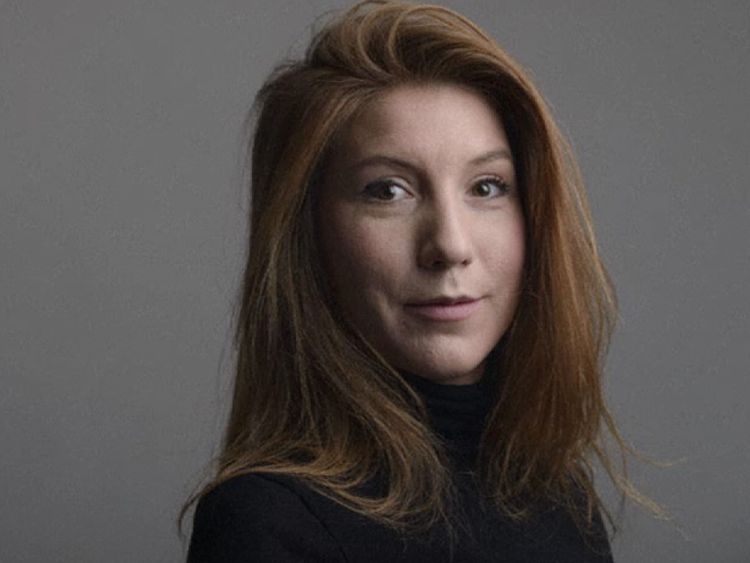 Madsen snapped at prosecutor Jakob Buch Jepsen when he asked whether he sexually assaulted the body of Ms Wall after her death: "No, but I worry about you when you ask me questions like that."
Mr Buch-Jepsen said a psychiatric report found Madsen was "a perverted polymorph, and highly sexually deviant".
He added: "He has narcissistic and psychopathic traits, and is manipulating, with a severe lack of empathy and remorse."
The same psychiatric examination described Madsen as "an intelligent man with no signs of psychosis" – meaning that he was responsible for his actions.
An inventor and minor celebrity from Copenhagen, Madsen is accused of murdering the 30-year-old on 10 August last year.
Ms Wall, a freelance journalist, was researching a story on Madsen when he took her out to sea on his home built submarine.
Mr Buch-Jepsen said police analysis of the inventor's computer and a back-up of his mobile phone showed the Google searches and a search history which included a video of a woman having her throat cut.
Madsen denied that he watched these videos for a sexual purpose, but said they made him emotional.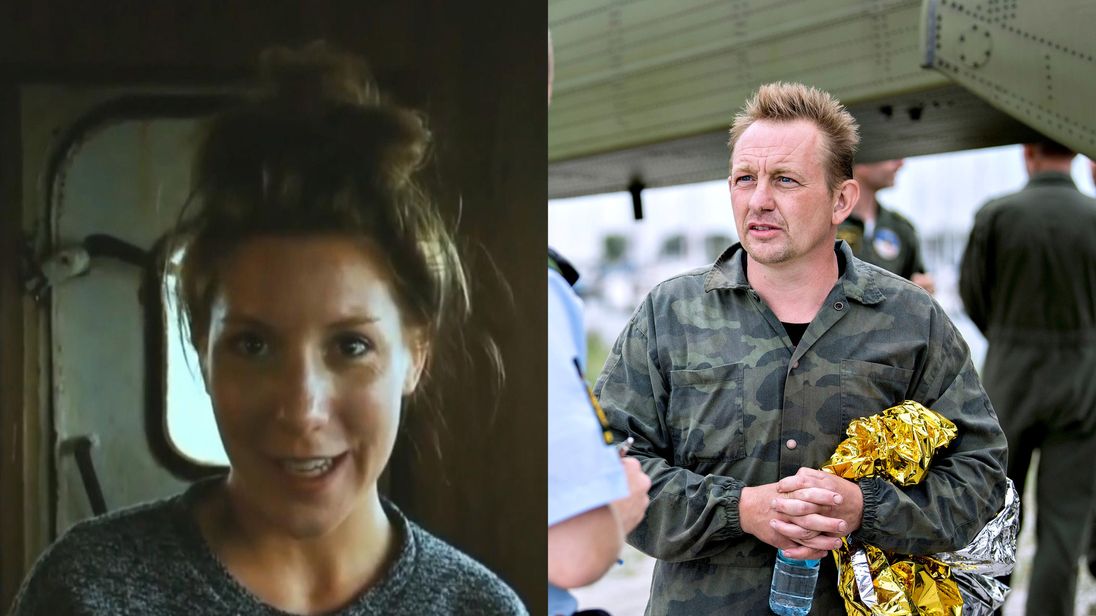 When Ms Wall had not returned home that evening her boyfriend, who will later go on the stand, raised the alarm.
The following day Madsen was picked up from his sinking submarine. He claimed he had dropped Ms Wall off at a Copenhagen harbour, as planned, the previous evening.
However he then changed his story twice, first claiming that she had died in an accident, hitting her head on the submarine's hatch and that he had buried her at sea.
Madsen now maintains Ms Wall died of carbon monoxide poisoning caused by an engine fault which occurred while he was locked outside on the deck. He maintains it was an accident.
Eleven days after she disappeared, body parts began to wash up in a bay south of Copenhagen.
They were quickly identified as belonging to Ms Wall. A post-mortem examination could not determine how she died but there was no evidence of a head injury.
Madsen then admitted to police that he had dismembered her body but maintained that he had not killed her.
He was charged with murdering and dismembering her along with a charge of "sexual assault without intercourse of a particularly dangerous nature".
Prosecutors revealed that a police medical examination of Madsen had discovered scratches on his forearm and blood in his nostrils which was later determined to belong to Ms Wall.
They are seeking a life sentence for Madsen, which in Denmark is typically around 15 years without parole and they are calling for him to be held in "safe custody", which can imply indefinite imprisonment, prosecutor Jakob Buch-Jepsen told the court.
On 11 August, Madsen responded on the radio on his submarine and said he would return to Refshaleøen on the outskirts of Copenhagen after being off the radar during the night.
In a recording played in court, Madsen said: "There are technical problems, but no injured."
Both this recording and local TV footage of Madsen moments after being rescued from the sinking submarine were played in court. In neither clip did he betray any obvious signs of distress.
The prosecutor confirmed that all of Ms Wall's body parts had been weighted down with metal pipes in plastic bags or attached with straps to prevent them from floating to the surface.
The metal pipes and the straps used to attach them were similar to ones found in Madsen's workshop on the outskirts of Copenhagen, the prosecutor said.
A saw with an orange handle found in Koge Bay also had similarities to a saw recorded by a film crew visiting Madsen's workshop on the day of Ms Wall's disappearance.
The submarine trial is expected to last for 12 days with verdict on 25 April.