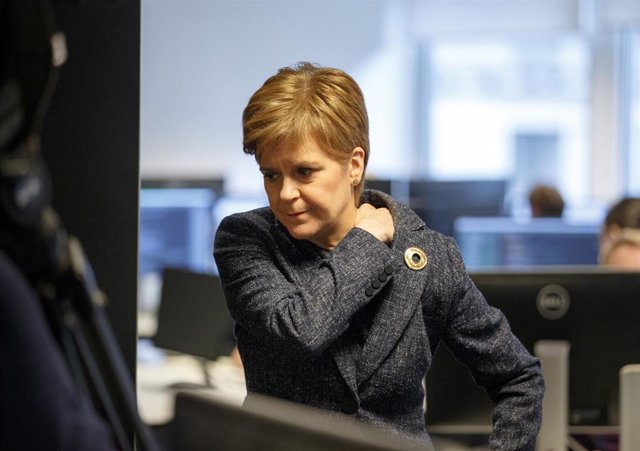 Nicola Sturgeon – Robert Perry / PA Wire / dpa
MADRID, Feb. 10 (EUROPE PRESS) –
Scotland's chief minister, Nicola Sturgeon, has ensured that he is fighting a "false battle" with the head of the central government of the United Kingdom, Boris Johnson, to the extent that "he cannot ultimately deny democracy" by avoiding the call for A new independence referendum.
Sturgeon says that Johnson "cannot deny democracy" by opposing the Scottish referral
"You cannot interfere with the right of the population of a country to choose their own future," said Sturgeon, in an interview with Bloomberg in which he warned that he will continue to work for Scotland to repeat the consultation that already failed in 2014.
Sturgeon has revived the debate by taking advantage of the United Kingdom's exit from the EU, arguing that the political scenario has changed, but Johnson has already vetoed a first formal request to conduct the referendum this year. The central executive argues that it is something that happens "once per generation".
In the medium term, Sturgeon will foreseeably try to get reinforced from the Scottish elections of 2021, where the Scottish National Party (SNP) aspires to reissue the success of the December general elections. Then, the independence formation obtained 48 of the 59 seats reserved in Westminster for Scotland.
Sturgeon expects that there will be a second referendum and that it will be "agreed by both parties", insofar as it rules out following the option of Catalonia by holding a consultation unilaterally. The Scottish leader does not rule out resorting to the courts to decide whether the regional parliament can take the polls, although it does not consider this route a priority.