Sturgeon insists Johnson to accept a new independence referendum for Scotland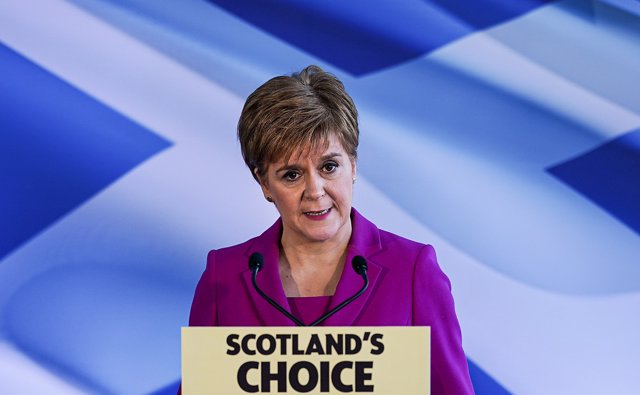 Scottish Chief Minister Nicola Sturgeon – GETTY
LONDON, Dec. 14 (Reuters / EP) –
Scottish Chief Minister Nicola Sturgeon has insisted on Saturday the British Prime Minister, Boris Johnson, to recognize that the results obtained by his Scottish National Party (SNP) in the last elections are a de facto mandate to hold a second independence referendum in Scotland.
The SNP won 48 of the 59 Scottish seats in the British Parliament, a result that consolidates Sturgeon, despite the fact that Johnson transferred his complete rejection of a new referendum on Friday. Sturgeon, visiting Dundee, said he behaved "firmly" in front of the prime minister when defending this referendum.
"A nation cannot be forced to accept its vision of the world when it has made it very clear that it does not share that vision. The results cannot make it clearer that Scotland does not want a Boris Johnson government, does not want to leave the European Union and he wants to be able to determine his own future, no matter what he holds, "he explained in statements collected by the Scottish newspaper 'The Herald'.
"So I recommend that you focus on reality: this week's elections have been a historic moment for Scotland," he said. "It is clear that Scotland wants a different future from the one chosen by the rest of the United Kingdom," he added in relation to the majority decision to leave the European Union. "We," he insisted, "we want to decide our own future."
Sturgeon had already shown before the election his intention to hold such an appointment in 2020, and plans to publish his "detailed" democratic "argument next week to justify a transfer of powers and move towards that new call, which" must be the responsibility of the Scottish Parliament, "reports the BBC.