Street lights don't cause cancer – council
In a Facebook post the council said the antennas on top of street lights do not cause cancer and "will not induce miscarriages in pregnant women, or cause insomnia, or nosebleeds, and they are not killing birds or insects".
It clarified the organisation had never used 5G technology and the antennas on the top of street light allows them to be adjusted or turned on or off.
They use old 2G/3G technology, the council said.
The authority said it was reassuring residents after "false stories" about 5G had frightened people.
The council said: "Please be assured that there is no scientific basis or credible evidence for any of these scare stories about street lights causing cancer and other illnesses.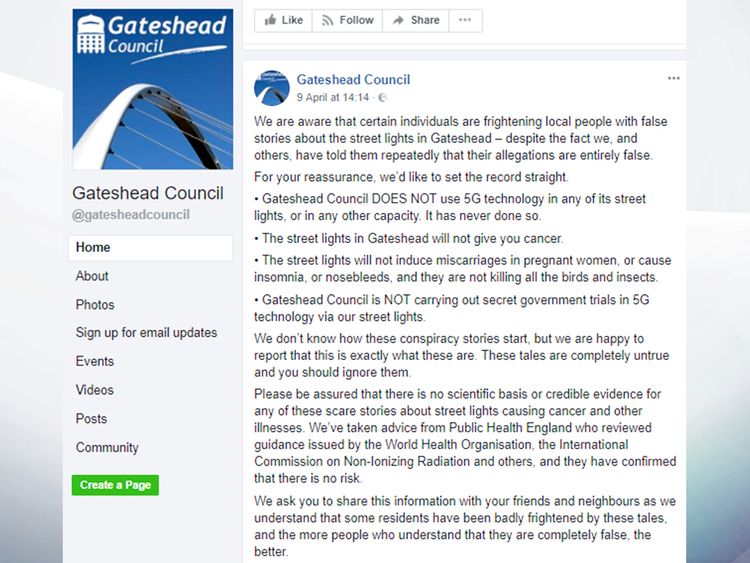 "We've taken advice from Public Health England who reviewed guidance issued by the World Health Organisation and they have confirmed that there is no risk."
The council decided to act after officers heard reports that elderly and vulnerable people were becoming distressed by the rumours.
A number of people have been posting on Twitter and Facebook claiming that 5G transmitters have been fitted in secret across the borough.
Some have been claiming that the so-called transmitters have caused illness and babies to be lost.
A spokesman for Gateshead council said: "We've been aware of it by people posting it on our Facebook page and in other local pages and we were addressing them directly."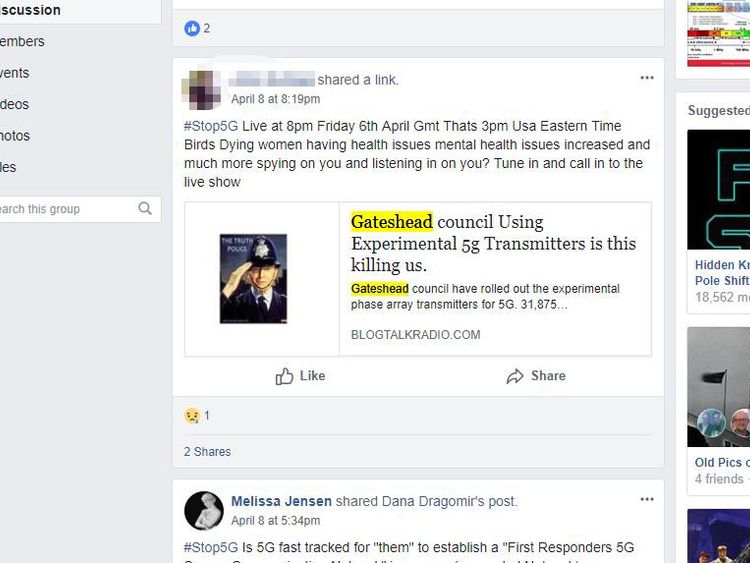 "But once we began detecting people's concern on the door step we felt we needed to make that Facebook post to address people's concern."
Several residents replied to the Facebook post, continuing to express scepticism.
The council responded: "We know that this is upsetting vulnerable and elderly people, so we want to publicise this to assure them that what they are being told is not true.
"If you don't believe Gateshead Council, then please feel free to contact Public Health England direct."
More from UK



Memorial for burglar Henry Vincent pulled down for fourth time




Jeremy Corbyn demands Commons vote on Syria action




Sick toddler Alfie Evans to have life support switched off, judge rules




Nerve agent attack: Russian TV crew kicked out of Salisbury hospital after 'appalling' stunt




Man and woman shot in the legs on Merseyside




2,000 jobs at risk as Shop Direct closes three sites
"I'm sure they will be able to furnish you with all the evidence you'd wish."
5G is expected to be implemented before 2020 and it is expected to vastly improve data speeds on mobile phones.