Stolen 27 books of the Pablo Neruda Collection during the taking of a university headquarters in Chile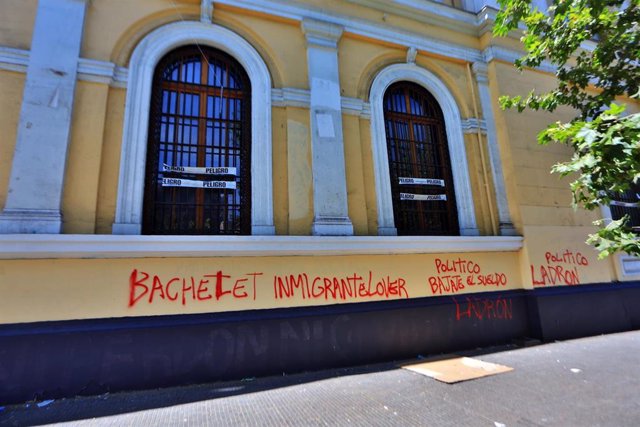 Painted at the University of Chile – JOSE FRANCISCO ZUÑIGA / AGENCIAUNO / JOSE FRANCISCO
SANTIAGO, Dec. 7 (Agency One / EP) –
The legal director of the University of Chile, Fernando Molina, has denounced before a court the theft of 27 books of the Pablo Neruda Collection that were in the Central House of the university.
According to an investigation by Radio Bío-Bío, on December 3, officials from the University of Chile arrived at the Andrés Bello Archive of the Central House and realized that the door was forced and the disappearance of the poet's collection books and Nobel Prize winner Pablo Neruda, declared national historical heritage in August 2009.
The theft would have occurred in the context of the "illegal occupation" in which the University of Chile was until last Thursday, by "alleged students."
Among the stolen books are that of Kircher Athanasius dated in 1667, two by Michael de Montaigne dated in 1724, among others from the nineteenth and twentieth centuries and first editions that Neruda collected during his life. Each stolen book could exceed one million pesos (more than one thousand euros) on the black market.
Chilean President Sebastián Piñera declared a state of emergency in response to the massive protests that erupted on October 17 against the fourth rise in the price of the subway in a few months. Protesters quickly assumed other social demands, denouncing inequality and demanding constitutional reform.