State of emergency declared in New South Wales by fires in this Australian state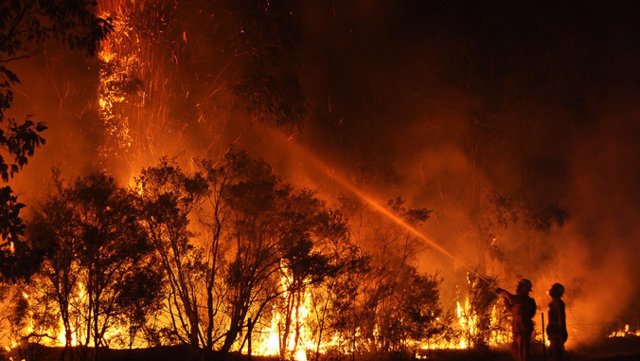 Forest fire in Australia -: QUARRIE PHOTOGRAPHY, CC BY-NC-ND 2.0 – Archive
MADRID, Jan. 2 (EUROPE PRESS) –
The Prime Minister of New South Wales, Gladys Berejiklian, has declared a state of emergency due to forest fires in this Australian state, anticipating a worsening of weather conditions in the coming days.
Berejiklian announced Thursday that the state of emergency will begin on Friday at 9.00 (local time) and will be in effect at least seven days, according to the Australian ABC network.
The head of the Rural Fire Service of New South Wales, Shane Fitzsimmons, has explained that weather conditions are expected to worsen on Saturday by fanning the flames.
"There will be real challenges and real risks related to weather forecasts," he said, indicating that they will be worse than New Year's, when the fire advanced to end the lives of seven people and threaten that of thousands of New Wales residents of the South.
The state of emergency will involve forced evacuations in what will be "the greatest relocation of people seen in the region," said local transport minister Andrew Constance.
The evacuation is expected to be complex because many roads remain cut by fires. "People must be patient," Constance asked. "They will have to go to the roads that are open," he said.
The heat wave that travels Australia from its western end has caused numerous fires that have left at least twelve dead and thousands of people trapped. The meteorological agency has forecast strong winds and high temperatures for the next few days on the south coast of the country.