Stage invader grabs mic during UK Eurovision performance
The man reportedly shouted about "Nazis of the UK media" as the singer performed her track Storm at the annual event.
The intruder was dragged off stage by security after shouting "we demand freedom" and the singer clapped along until she was given a new microphone.
It came before the winner of this year's song contest was announced as Netta Barzilai for Israel with her song Toy.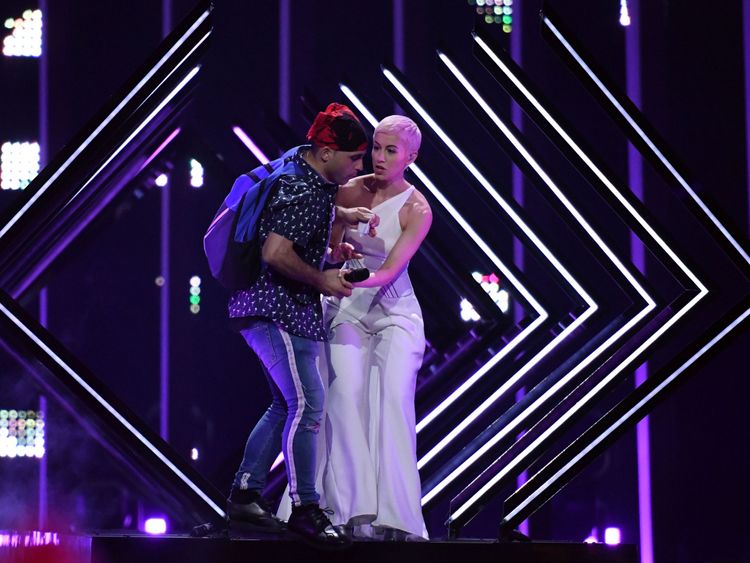 After SuRie finished singing, Graham Norton, who is the commentator for the BBC coverage, said: "She was doing a brilliant job anyway."
He later added: "There was a stage invasion, SuRie coped incredibly well, I can't stress enough what a brilliant job she did, she must have been terrified."
The European Broadcasting Union offered SuRie the chance to perform again but she chose not to.
It said in a statement: "The EBU regrets a stage invasion took place during the UK performance at the Eurovision Song Contest Grand Final in Lisbon this evening. The person responsible is currently in police custody.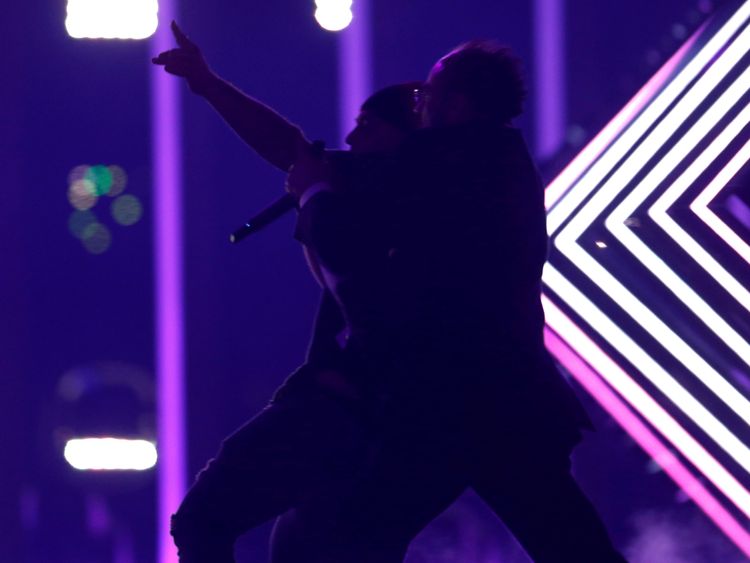 "The UK singer SuRie and her team were offered the option to sing again but decided not to because they were extremely proud of her performance and have decided that there is absolutely no reason to perform the song again."
Celebrities and even MPs came out in support of the singer after her unfortunate experience.
JK Rowling wrote: "That was everyone who's ever been on stage's worst nightmare and it must have been scary, but what a pro, what a recovery @surieofficial."
Former shadow home secretary Yvette Cooper added: "That was actually excellent #SuRie #eurovision – pumped it up even better for being interrupted."