Spy poisoning: Putin most likely behind attack – Johnson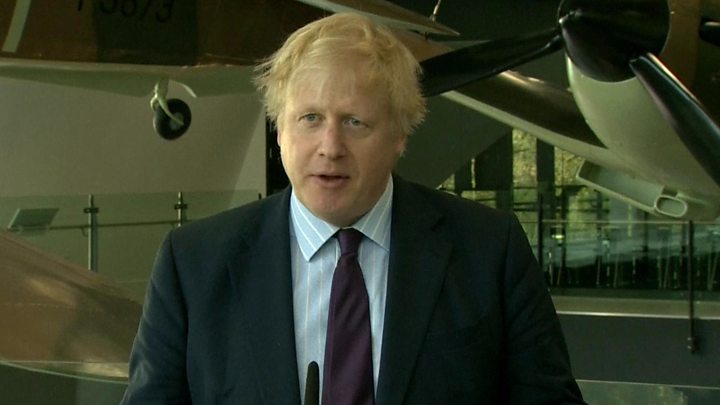 Russian President Vladimir Putin is "overwhelmingly likely" to have ordered the nerve agent attack on an ex-spy and his daughter, Boris Johnson has said.
The foreign secretary said "our quarrel is with Putin's Kremlin, and with his decision" over the Salisbury incident.
Russia denies involvement and said the accusations against Mr Putin were "shocking and unforgivable".
Meanwhile, the head of Nato told the BBC that Russia has underestimated the "resolve and unity" of the UK's allies.
Speaking during a visit to a west London military bunker with the Polish foreign minister, Mr Johnson said the UK's "quarrel is with Putin's Kremlin".
"We think it overwhelmingly likely that it was his decision to direct the use of a nerve agent on the streets of the UK, on the streets of Europe, for the first time since the Second World War," he said.
'UK is not alone'
Russian ex-spy Sergei Skripal, 66, and his daughter Yulia Skripal, 33, remain critically ill in hospital, after they were found unconscious on a bench in the Wiltshire city on 4 March.
The UK government says they were poisoned with a nerve agent of a type developed by Russia called Novichok, and PM Theresa May said she believed Moscow was "culpable".
Mrs May has said the UK will expel 23 Russian diplomats as part of a "full and robust" response – prompting Russia's Foreign Minister Sergei Lavrov to say it will "certainly" expel British diplomats in response.
Conspiracy theories and denial in Russia

Why does UK think it was Russia?

What are Novichok agents and what do they do?

How is the UK retaliating against Russia?

Russian spy attack: What we know so far

UK Russia response going to plan so far
Russia's investigative committee said it had opened a criminal case investigation into the "attempted murder" of Ms Skripal and "the murder" of Nikolai Glushkov, a Russian exile who was found dead in his home in London on Monday.
According to Russian news agency Tass, the Russian ambassador to Britain, Alexander Yakovenko, said the UK claimed the nerve agent used was A-234, but this has not been confirmed.
Analysis: Was chemical A-234 used?
By Gordon Corera, BBC security correspondent
The implication of the ambassador's comments is that the Russians have been told by the British the exact nerve agent deployed.
So far, British officials have not confirmed that they have communicated this to Moscow or that A-234 was the exact agent deployed.
Based on public sources, A-234 is one of the Novichok family of agents.
It has been reported that it is at least five to eight and possibly 10 times as strong as VX.
Little is known about it but the symptoms are very similar to those which eyewitnesses attributed to Sergei and Yulia Skripal.
In military handbooks it is described as a "delayed casualty agent" – its persistence depends upon how it is used, as well as the weather.
On Friday, Nato Secretary General Jens Stoltenberg said the alliance had "no reason to doubt the findings and assessments by the British government" which suggested Russian responsibility.
He said the "UK is not alone" and Nato allies gave "strong political support" to Britain, following a joint statement from the US, France and Germany backing Mrs May's government and a pledge of support from Australia.
Speaking to BBC Radio 4's Today programme, Mr Stoltenberg said the incident was part of a "pattern of reckless behaviour" from Russia, following allegations of cyber attacks and election meddling in recent years.
"It is important that Russia gets a clear signal that it costs to behave the way they behave," Mr Stoltenberg said.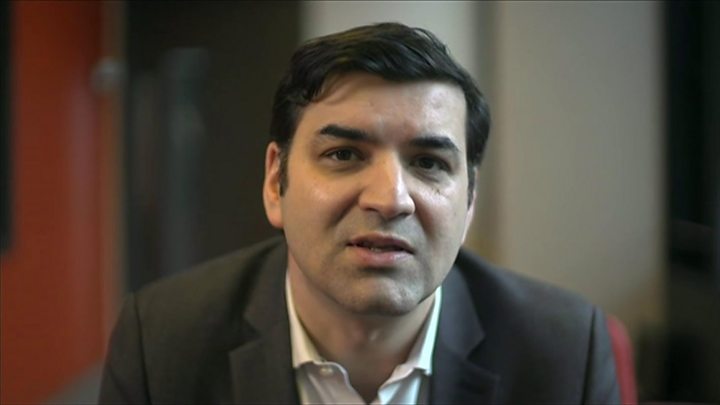 "I'm absolutely certain that Russia has underestimated the resolve and unity of Nato allies when we have implemented different kinds of sanctions over the last years," Mr Stoltenberg added.
But Kremlin spokesman Dmitry Peskov said Russia was not worried by international expressions of support for the UK and challenged Britain to "provide some confirmation".
He said: "Sooner or later, the British will have to show some proof to those 'colleagues' who say they are with UK on this; sooner or later will have to stand up its accusations."
Ahead of an EU leaders' summit, German Chancellor Angela Merkel said discussions of a potential boycott of the World Cup in Russia are "not an immediate priority".
It comes as Labour leader Jeremy Corbyn has written in the Guardian warning against "hasty judgements", and not to "rush ahead of the evidence".
No symptoms
Wiltshire Police said 131 people had been identified as potentially being exposed to the nerve agent – but none has shown any symptoms.
Salisbury District Hospital has also assessed 46 people who came forward expressing health concerns but they were not admitted.
In a letter to the Times, Salisbury NHS Trust emergency medical consultant Stephen Davies said only three people – the Skripals and Det Sgt Nick Bailey – had needed treatment.
Det Sgt Bailey remains in a serious but stable condition in hospital after being contaminated with the chemical.
Defence secretary tells Russia: Shut up

Laura Kuenssberg: Spy row stokes Labour foreign policy divisions

Allies condemn nerve agent attack

May visits Salisbury after 'brazen' attack

Corbyn aide queries proof of Russian guilt
Russia's ambassador to Britain Alexander Yakovenko claimed the UK had angled allegations against Russia to "divert attention from Brexit".
He criticised the lack of transparency and said: "Nobody saw even the pictures of these people in a hospital, whether they are alive or maybe they are in good health. Nobody talked to the doctors."
And Russia's Foreign Minister Sergei Lavrov said Russia had asked the UK to take action under the Chemical Weapons Convention.
He also responded to Defence Secretary Gavin Williamson – who previously said Russia should "go away" and "shut up" – saying: "Maybe he lacks education."
Some 220 police officers from 16 forces, 80 ambulance staff, 50 fire officers, 200 armed forces personnel and 250 specialist officers have so far been deployed as part of the investigation, Wiltshire Police said.
On Thursday, Mrs May visited Salisbury to speak to emergency service workers, public health experts and local business owners who are affected by the police cordons.
Wiltshire Council has announced measures to help affected businesses, including free park and ride journeys and waived business rates.
Mr Skripal is a retired colonel in the Russian military intelligence service.
He was jailed by Moscow in 2006 for secretly working for Britain's MI6 but was later released and allowed to come to the UK.