Spice up your wife: Group invited to Royal Wedding
The biggest-selling female group of all time could even perform at the reception following the service in St George's Chapel, Windsor Castle, on 19 May.
The pop stars will Wannabe there but it's not been confirmed whether they will all attend.
During a US TV interview, Mel B revealed she would be going and said the request had arrived in a box.
She then joked that she had "said enough".
The singer nodded when it was put to her if she knew anybody who had been asked to attend the royal ceremony and said "us five Spice Girls".
Today in #GirlChatLive, Mel B shares if she is going to Meghan Markle and Prince Harry's wedding, and if the SPICE GIRLS ARE PERFORMING!! pic.twitter.com/Wx5geXuR7G

— The Real (@TheRealDaytime) February 27, 2018
Asked by host Loni Love on talk show The Real what the invitation looked like, she said: "That's getting too personal if I actually describe it."
However, the star, whose real name is Melanie Brown, did describe what packaging it arrived in before saying: "I'm not saying any more! I've said enough."
And when asked about a possible performance at the reception, Mel B threw papers she had been holding in the air and said: "I need to go, I'm going to get fired."
Spice Girl fans shared their delight on social media, and one Twitter user called Oneofthosefaces urged Harry to become king.
The tweeter wrote: "mel b says all five spice girls are going to the royal wedding… prince harry a real one honestly, thank u for serving the people what they really really want, nothing but respect for MY heir to the throne."
ZaddyMae posted: "You know it's a weird day when you hear that the Spice Girls are performing at the Royal Wedding and you burst into tears."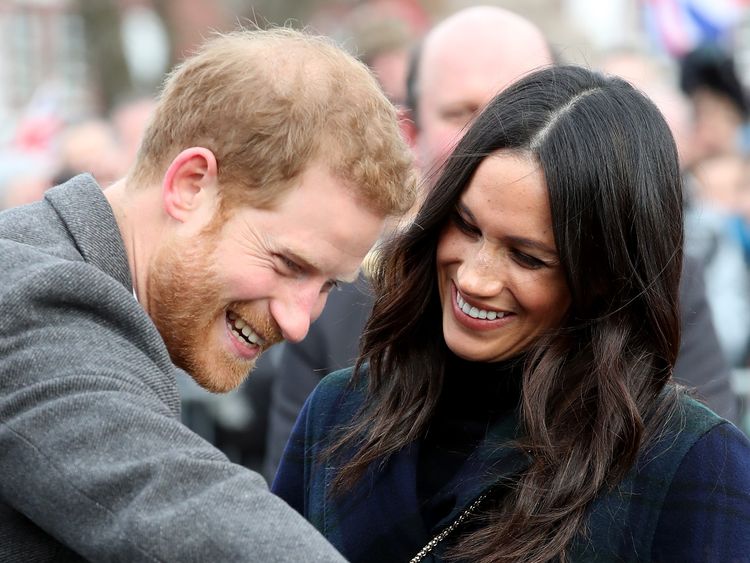 AllieBowers wrote: "Sorry everyone but can't come to work during the royal wedding. Turns out the Spice Girls are performing. My attendance there is now necessary."
And JMendenhall tweeted: "I am normally meh on royal weddings, but if it can get the Spice Girls to reunite, then we need to have more of them."
More from Entertainment



Director Lewis Gilbert, who made three Bond films and Alfie, dies aged 97




Number One: Ed Sheeran beats Drake to be world's best-selling musician




'There's no stopping us': The Rolling Stones to tour UK for first time in five years




Kevin Smith reveals he nearly died from 'massive heart attack'




Sridevi dies: Bollywood superstar drowned in bathtub, police say




Weinstein Co to file for bankruptcy protection
Mel B recently met up with Victoria Beckham, Geri Horner, Emma Bunton and Melanie Chisholm for the first time since 2012.
They visited Horner's Hertfordshire home along with manager Simon Fuller, and later confirmed that they were exploring "some incredible new opportunities together" as a band.