South Korea confirms two new cases of coronavirus and raises the balance to 18 infected people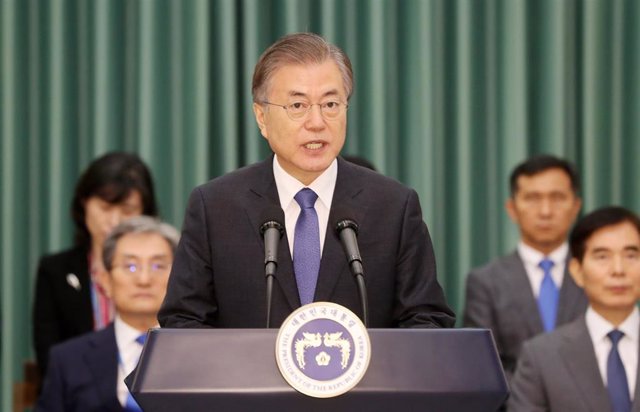 The president of South Korea, Moon Jae In, at a press conference in Seoul – – / YNA / dpa – Archive
MADRID, 5 Feb. –
The authorities of South Korea have confirmed on Wednesday two new cases of infection by the outbreak of the new coronavirus originated in the Chinese city of Wuhan, which raises the balance to a total of 18 infected people.
The last two infected have been quarantined, one of the cases being that of a person who recently returned from Singapore, according to the South Korean news agency Yonhap.
The South Korean Center for Disease Control and Prevention (KCDC) has noted that the seventeenth patient is a 38-year-old South Korean man who recently visited Singapore for work and was in contact with a Malaysian man who tested positive in the virus test
According to the KCDC, after being informed that one of the people he had contacted in Singapore was infected, he visited a clinic in South Korea on Tuesday and confirmed that he had contracted the disease.
The eighteenth patient is a 21-year-old South Korean woman, daughter of a woman infected with the virus who returned on January 19 from a trip to Thailand and had moved freely for about two weeks before the virus was diagnosed.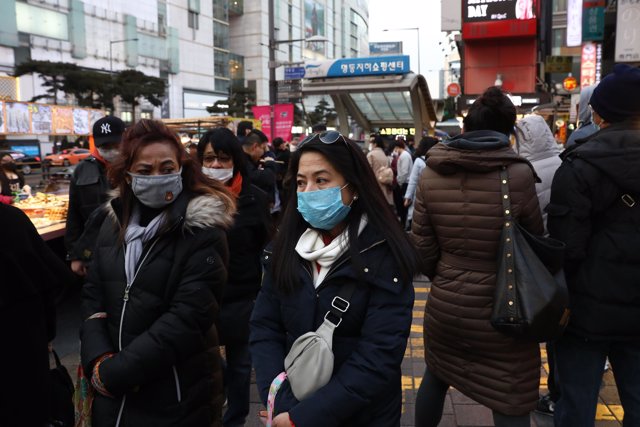 The Korean population is protected against the increase in the number of infected by Coronavirus in the country – getty
The KCDC has said that it is following the steps of all confirmed cases in the country to determine where they were and with whom they had contact, amid the growing concerns of transmission from person to person.
The public health agency noted earlier that it has quarantined 129 people to perform tests for the new coronavirus and is examining another 1,318 who were in contact with those infected to see if they show signs of the disease.
The outbreak of the new coronavirus, originating in the Chinese city of Wuhan, in the province of Hubei, has killed 490 people and left more than 20,000 affected, according to the latest assessment by the Chinese authorities.