South American soldiers need help to break the "umbilical cord" with armed groups
The demobilization and reintegration process is not without challenges, starting with the stigma that accompanies them
MADRID, 12 Feb. –
The path that leads children to be linked in armed groups is not always the same, although in most cases they are caught by force. The process for disarmament, demobilization and reintegration is not the same in all cases, but it has the same final objective, to break the "umbilical cord" by which the commanders of these groups have been united.
South Sudan is one of fourteen countries worldwide in which in 2019 in which the existence of "child soldiers" or, as the UN Children's Fund (UNICEF) prefers to call them, "linked children" with armed groups "because they do not always participate in the fighting but they do cook jobs, do laundry or do spying, among others. When it comes to girls, they are often used as sex slaves.
The process to achieve his release is not simple, acknowledges UNICEF's head of protection in the African country, Jean Lieby. The first thing you need is to know where they are and how many they are, for which UNICEF collects information from both its staff and national and international NGOs or other sources such as churches.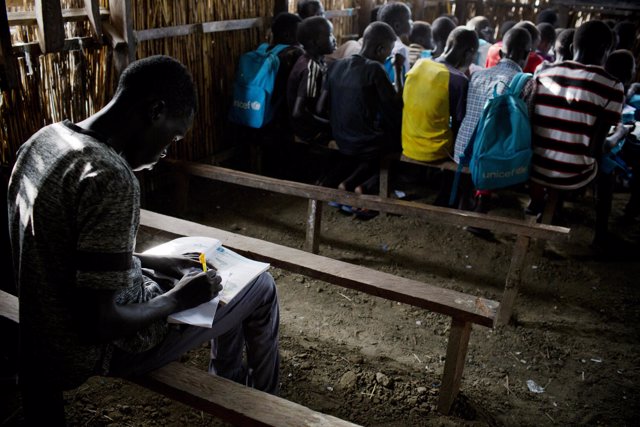 Photo: UNICEF / KATE HOLT Former child soldiers in South Sudan
After verifying the information, it is negotiated from Yuba, the capital, access to the place where the child soldiers are located and once achieved, UNICEF staff travels to the field to begin the actual negotiation with the commanders of the armed groups, to whom the rights of children are explained to make them see that they must release the minors.
Speaking to Europa Press, Lieby acknowledges the paradox that results for him "having good relations with those commanders who are responsible for killing thousands of people." "I have to shake hands to do my job," he emphasizes, stating that it is more difficult to negotiate with the "bosses than with the bosses" of the armed groups.
DEMOBILIZATION CEREMONY
Once the negotiation is completed, the key moment in the process takes place: the ceremony in which the child soldiers officially leave the armed group. Those who carry weapons hand them over and those who wear uniforms "wear civilian clothes," explains the head of UNICEF: "it's like changing skin."
Another crucial moment, according to Lieby, is when the commander tells them that "their relationship is over." These children have a great dependence on their superiors, as usually happens between parents and children, so this gesture "cuts the invisible umbilical cord" that unites them, illustrates.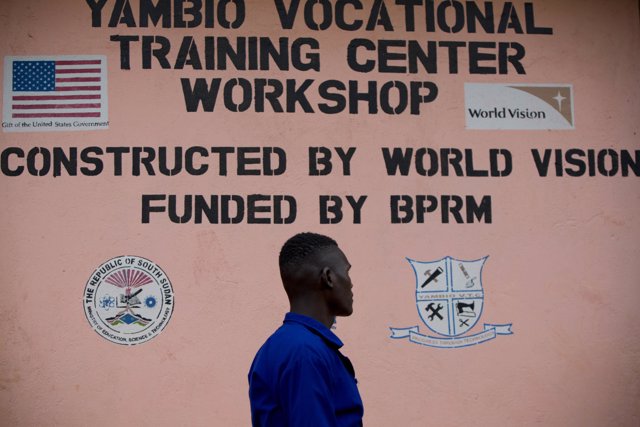 UNICEF / KATE HOLT Former child soldier in South Sudan
But without a doubt, the most difficult phase of the whole process is the following, that of reintegration. Children need psychological support to overcome the "emotional trauma" of the experience, stresses the head of UNICEF, who stresses that "they can not forget the time in armed groups, but they have to learn to live with it."
30 percent of the liberated child soldiers were armed, in many cases they carried a weapon from the age of 10, which makes it harder for them to "be a child again and abide by what their parents tell them" since they were the ones who had the authority already did what they wanted when they were armed.
Another good part of them have "physical sequelae", mainly mutilations or malnutrition because they have been fed properly during the time they have been enrolled. In the case of girls, many of them have "gynecological problems" as a result of having had sexual relations at an early age and having given birth. "The body of a 12-year-old girl is not ready," he emphasizes.
The UNICEF official acknowledges that the reintegration of girls "is more difficult" because many of them have a baby and their families do not accept that they return. In general, he adds, overcoming the stigma surrounding demobilized minors is a challenge, since they are not always well accepted by their communities and even by their own families.
AWARENESS WORK WITH COMMUNITIES
To overcome it, the key is working with communities. UNICEF has 1,600 volunteers who "explain that children are victims of the situation" and that in reality only very few of them voluntarily enrolled and did so in general due to lack of resources and to ensure their survival. "These children are not criminals, they need an opportunity to become children again," he emphasizes.
Lieby argues that it is very important to "listen to communities to know what their concerns and fears are and see how to address them." Many of the times, it is the communities themselves or the families that offer solutions, he adds.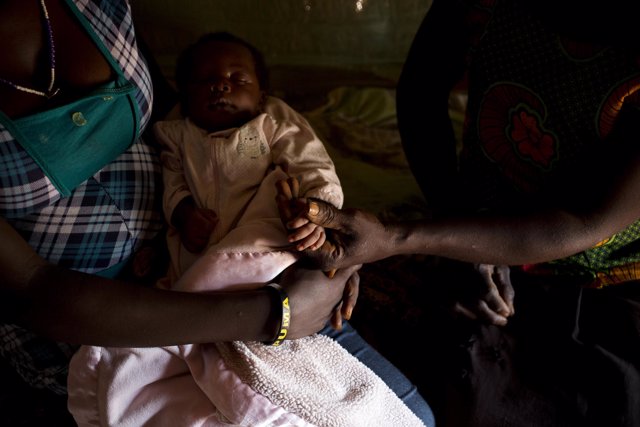 UNICEF / KATE HOLT Former soldier girls in South Sudan
The UN agency also works to locate families and get them back, something that is not always easy in a country as poor as South Sudan and has been at war for almost 20 years, among the independence of Sudan and the one that broke out at the end of 2013.
"The ultimate goal of the whole process is for children to return to school," a challenge in a country where only half of the children do so, or at least receive training to enable them to work in the future and not end up in the streets or exercising prostitution, says Lieby.
UNICEF NEEDS MORE FUNDS
And to achieve this, funds are needed. The reintegration program has a duration of three years and a cost of 2,000 dollars per child (1,815 euros), covering the most urgent needs such as psychosocial support, access to social worker assistance services, search and reunification with their families , education and other essential basic services.
However, the program received insufficient funds in the last year. "There are very few funds and we cannot give these children the opportunity they deserve to leave the armed groups and lead a normal life," laments UNICEF Spain's program manager Blanca Carazo.
A regret that Lieby shares. "It is a totally forgotten conflict, there is no interest in any country," he says, warning in addition to the complicated political context, given that the deadline for the formation of a unity government between the president, Salva Kiir, and the signing armed groups The 2018 peace agreement still does not seem guaranteed and new armed groups are emerging.
In this sense, raise what would happen if "it was your son, your brother or your nephew" and stresses that all these children "need to enjoy their basic rights" and what they want is what all children in the world, "feel loved. , safe and secure. "
Currently, UNICEF has a list of 900 children linked to armed groups in South Sudan that it hopes to be able to demobilize soon and the goal set for 2020, if conditions and funds permit, is to demobilize a total of 2,100. Since 2013, the UN agency has supported the release of 3,677 children in this situation.