Smallville star 'recruited slaves for sex cult'
Allison Mack, who won multiple Teen Choice Awards for starring in the popular show, was arrested on Friday on charges of sex trafficking, sex trafficking conspiracy and forced labour conspiracy.
The 35-year-old – who more recently performed a voice role in the Amazon animated series Lost in Oz – is accused of involvement with a New York-based organisation called Nxivm, which publicises itself as a "self-help group".
But its founder Keith Raniere, who was arrested and charged with sex trafficking and forced labour last month, is alleged to have blackmailed women who joined into becoming sex slaves and branded their skin with his initials.
Prosecutors say he had a "rotating group of 15 to 20 women with whom he maintains sexual relationships", with Mack said to have lured in many of his victims through an internal programme called The Source, which targeted actors to become his "slaves".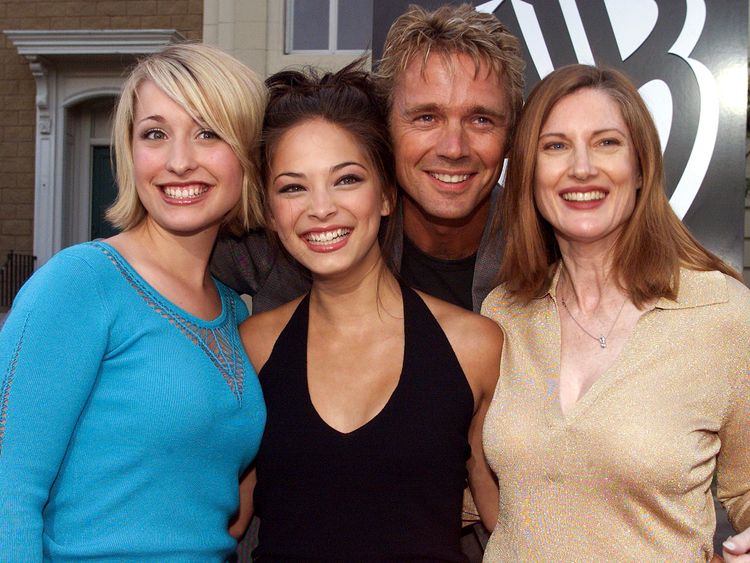 She is accused of forcing the women to have sex with Raniere and to take compromising photos of themselves.
Mack was arrested by the FBI after being accused by two women of directing them to engage in sexual activity with Raniere, 57, who allegedly gave Mack money and other benefits in return.
Authorities have said she acted as Raniere's own "slave".
FBI assistant director-in-charge, William F Sweeney, said: "As this pyramid scheme continues to unravel, we ask anyone who might have been a victim to reach out to us with information that may further our investigation."
Nxivm has also released a statement on its website following the arrests, saying that it would work to prove its founder's "innocence and true character".
"We strongly believe the justice system will prevail in bringing the truth to light," it added.
Mack appeared at a court in Brooklyn on Friday, but another hearing has been scheduled for Monday.
Mack and Raniere deny the charges against them. If convicted, they face between 15 years and life in prison.