Sir David's fear for marine life as plastic waste grows
Now he is bringing us into his virtual world.
Hold the World is a new virtual reality experience that takes you behind the scenes at the Natural History Museum with a hologram of the nation's favourite adventurer.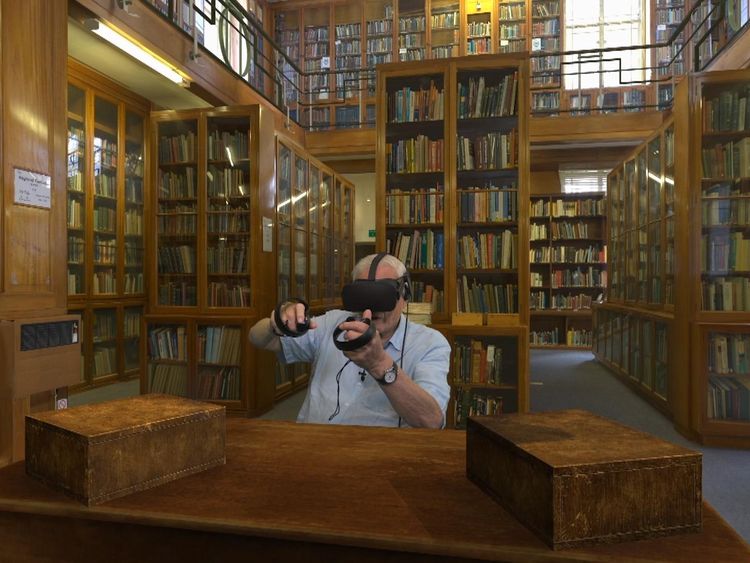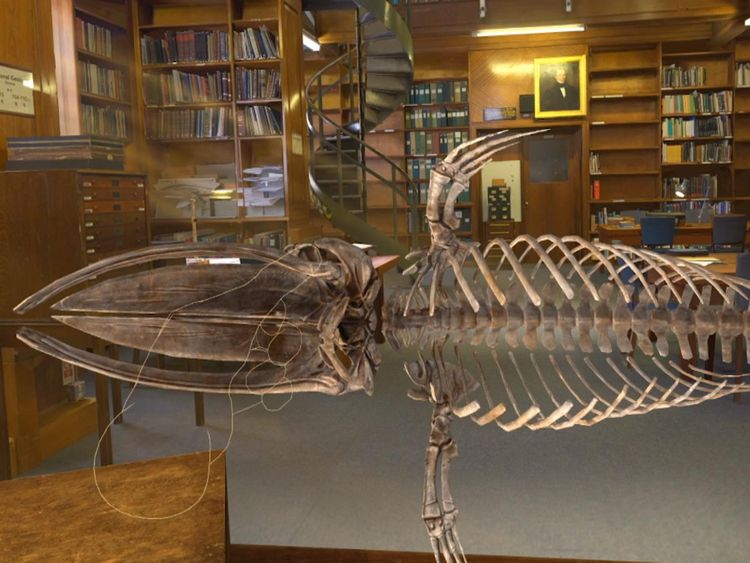 I met the man himself ahead of World Oceans Day.
Sir David Attenborough has travelled the world and celebrated the wonders beneath the ocean's surface – but in recent years, he has seen the plastic waste that is destroying marine life.
:: Whale dies after eating 80 plastic bags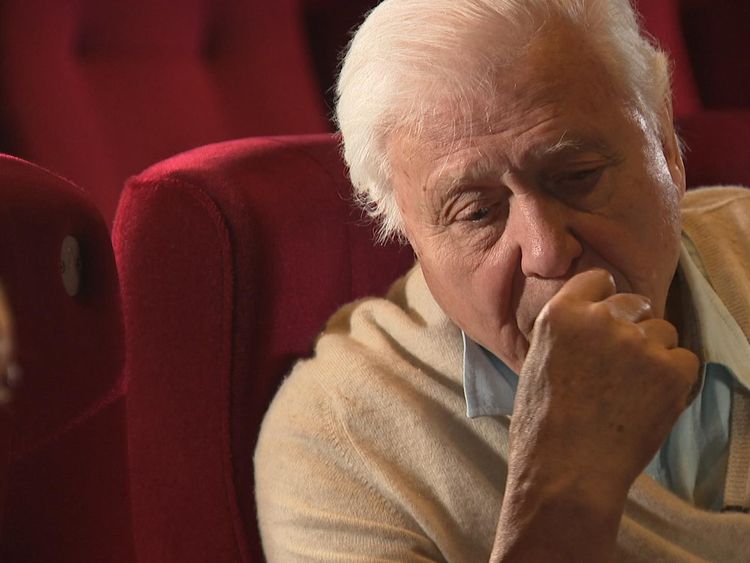 During his 60-year career, the global population has tripled and almost eaten up the natural world.
The explorer said what he had seen during that time had inspired him to become a conservationist.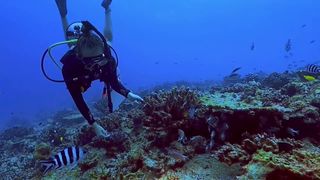 He told Sky News: "Sixty years ago, people had not seen a giraffe, never gone to the African bush… well it's not like that anymore – there's hardly an important species they can't see on TV.
"More importantly than that, we've become aware of what we've done to the world and the responsibility we have for looking after the wild world.
"It isn't just being high-minded – we are part of the wild world. If it wasn't for other animals, we would starve… we couldn't even breathe our air.
He warned if we don't act now and take steps to protect the natural world, "the human race will regret it".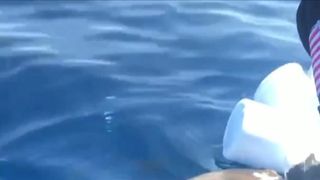 Sir David is an optimist when it comes to the state of our oceans. He says the damage is not irreversible, and nature can recover if we give it a chance.
With the help of campaigns such as Sky Ocean Rescue, people have grasped the importance of protecting the natural world more so than at any other point in his lifetime.
Sir David is less optimistic when it comes to Donald Trump and climate change, saying even he would not be able to persuade the US president that it is a huge global problem when he visits the UK this summer.
However, Mr Trump will not be in office forever and Sir David has hope in his predecessor, as tackling climate change effectively will need America's help.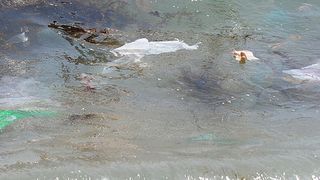 Sir David does his bit on our screens but he does it at home too.
A keen recycler, he is passing on plastic and has ditched single-use plastic bottles.
"There are so many simple things we can do," he said, adding: "It's absurd to suggest we can do totally without plastic but there are so many areas where we use plastic without a thought."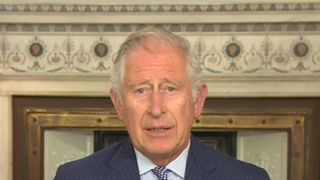 He also wants the government to ban plastic straws.
When it comes to Theresa May's target of eliminating plastic waste by 2042 he says it is up to us to beat that target and get the government there ahead of schedule.
More from Sky Ocean Rescue



The 'ploggers' pick up plastic as they go running to save the world's oceans




Tourists visiting Mediterranean Sea leaving 'toxic legacy of plastic waste'




Inventor hopes washing machine filter will save oceans from microplastics




Big expansion of UK's 'blue belt' to protect oceans and curb plastic pollution




Prince Charles praises Sky Ocean Rescue bid to tackle 'global plastics plague'




Sky leads major ocean summit in Cardiff
He is up for this challenge and, on World Ocean Day, ask yourself: are you?
:: Sky's Ocean Rescue campaign encourages people to reduce their single-use plastics. You can find out more about the campaign and how to get involved at skyoceanrescue.com.