Sinn Féin jumps to first place in the polls four days after the elections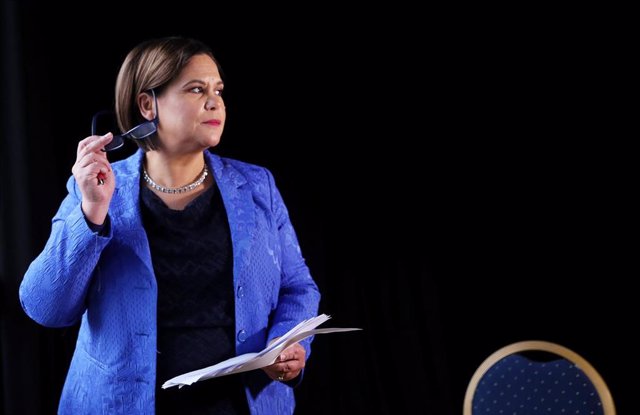 Mary Lou McDonald – Brian Lawless / PA Wire / dpa – Archive
DUBLIN, Feb. 4 (EUROPE PRESS) –
Sinn Féin maintains an upward trend for parliamentary elections to be held on Saturday in Ireland and, according to a new poll, appears ahead of the two majority parties, Fine Gael and Fianna Fáil.
The poll, published by 'The Irish Times', predicts that the Republican formation would get 25 percent of the vote, two points more than the conservative, Fianna Fáil. Ruler Fine Gael, on the other hand, has fallen to 20 percent.
The two great parties have ruled out any possible coalition with Sinn Féin, whose leader, Mary Lou McDonald, has gained in popularity in recent months. The public network RTE has been forced to admit McDonald in the televised debate on Tuesday after initially excluding it because it had no real options to head the Government.
The leader of Fianna Fáil, Micheál Martin, has assured that the last poll "encourages even more" the candidates to hurry the rest of the campaign to the maximum, insisting that the party is the only viable alternative to a new mandate of Leo Varadkar , according to RTE.