Sherlock star Cumberbatch 'saves cyclist in attack'
The British star, 41, is said to have helped a food delivery rider after he spotted him being beaten up by a gang of four people in central London.
Cumberbatch, who plays the crime-fighting supersleuth in the hit TV drama, was in an taxi on Marylebone High Street with his wife Sophie Hunter when they saw the victim hit over the head with a bottle.
He then reportedly ran towards them shouting to the attackers "leave him alone" and his quick-thinking actions are believed to have stopped the cyclist from suffering serious injuries.
It was claimed the celebrity managed to drag the gang off the victim before they tried to punch Benedict, but he fen­ded them off and they fled.
The assault is said to have happened near Baker Street – the road where the fictional detective Sherlock Holmes lives.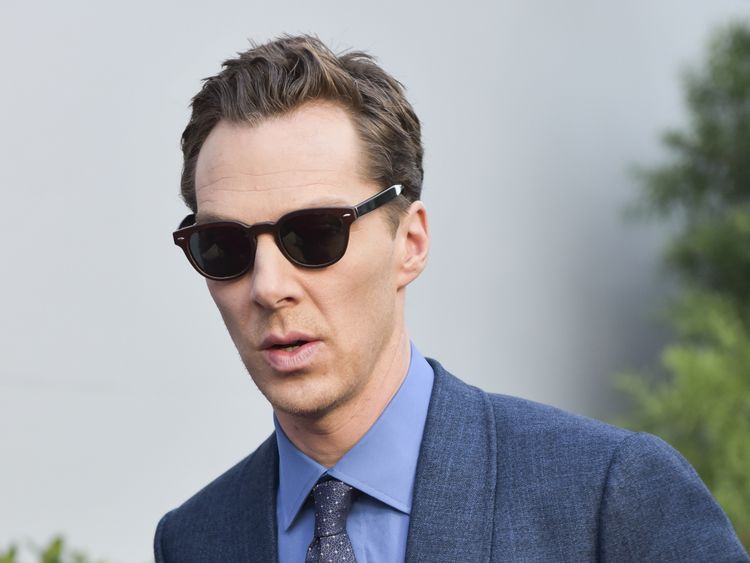 According to The Sun, the TV and film star, who also stars in new Sky Atlantic TV drama Patrick Melrose, said: "I did it out of, well, I had to, you know."
The driver of the car, Manuel Dias, told the newspaper: "Benedict was courageous, brave and selfless.
"If he hadn't stepped in, the cyclist could have been seriously injured."
He added: "Here was Sherlock Holmes fighting off four attackers just round the corner from Baker Street.
"He stood there instructing them in the street, shouting, 'Leave him alone'.
More from Entertainment



Martin Scorsese's dog accused of attacking nurse and leaving her unable to work




Kanye West's Ye: Positive reviews for rapper's latest album despite controversy




Trump denounces 'horrible language' about Ivanka after Samantha Bee apologises




Matt LeBlanc to leave BBC's Top Gear




Nick Grimshaw quits BBC Radio 1 Breakfast Show




Actress Brigitte Nielsen reveals she is pregnant at 54 and shares pics of bump
"I had hold of one lad and Benedict another. He seemed to know exactly what he was doing. He was very brave.
"He did most of it, to be honest."