Several projectiles impact near an Iraqi military base in which US troops are deployed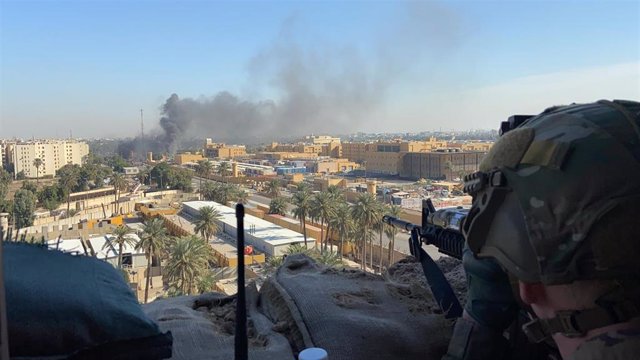 A US soldier deployed in Iraq – Combined Joint Task Force – Oper
MADRID, Jan. 14 (EUROPE PRESS) –
At least two projectiles have struck on Tuesday around the Iraqi military base in Tayi, located north of the capital, Baghdad, and where US troops are deployed.
Security sources cited by the Iraqi news agency NINA have indicated that two Katyusha have hit the area, although other sources cited by the Al Sumaria chain have raised the number of projectiles to five.
At the moment neither the American nor the Iraqi authorities have ruled on what happened, without there being a balance of victims. Nor has there been a claim of authorship of the attack.
The incident takes place amid increased tensions over the death on January 3 of Iranian General Qasem Soleimani, head of the Quds Force of the Revolutionary Guard, in a US bombing at the capital's airport.
Soleimani died with the 'number two' of the Popular Mobilization Forces (FMP) – a coalition of Iraqi pro-government militias supported by Tehran -, Abu Mahdi al Muhandis, and several Iraqi militiamen, after which Iran promised to take revenge for the attack.
In response to the death of Soleimani, on January 8, Iran attacked two military bases located in Iraq with missiles in which American soldiers are deployed, in which Iran's supreme leader, Ali Jamenei, described Washington as a "slap" .