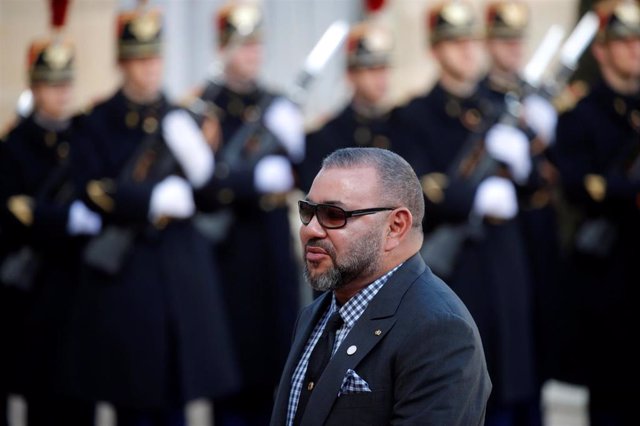 Mohamed VI – REUTERS / PHILIPPE WOJAZER – Archive
MADRID, Dec. 26 (EUROPE PRESS) –
A Moroccan court on Thursday sentenced a man to four years in jail for "insults" against King Mohamed VI and the country's institutions through his YouTube channel.
The defendant, Mohamed Sekaki, known as 'Mul Kaskita' –the name of his channel–, was arrested after publishing a video in which he criticized the speeches of the monarch and called the Moroccans "donkeys" and "stupid" for support him
Thus, a court in the city of Setat has also imposed a fine of 40,000 dirhams on Sekaki (around 3,740 euros), according to the Moroccan state news agency, MAP.
Judicial sources cited by the agency have indicated that Sekaki was arrested after several citizen complaints and that, subsequently, the Judicial Police has determined that the expressions are not framed in freedom of expression.
In addition, they have stressed that the defendant had received "significant" amounts of money from abroad in exchange for his activities, without giving further details.
On the other hand, activist and journalist Omar Radi has been arrested in the city of Casablanca for allegedly insulting a judge through his Twitter account, according to his lawyer, Milud Kandil.
Radi, who criticized a judge for his sentences against leaders of the Rif protests against the bad economic situation and social crisis, is awaiting trial, as Kandil has confirmed in statements to the Reuters news agency .
The sentence against Sekaki and the arrest of Radi arrive a month after rapper Mohamed Munir, known as 'Gnaui', was sentenced to one year in jail for insults to the Police.
The Moroccan organization for Human Rights Freedom Now has denounced in a statement published on its Facebook account the continued arrests and accusations of people using social networks "to express their anger at the deterioration of social and economic conditions."
In this regard, he has condemned the arrest of Radi and denounced the "flagrant violations of freedom of expression in recent years", before criticizing "the use by the authorities of the Judiciary to settle accounts with critics."