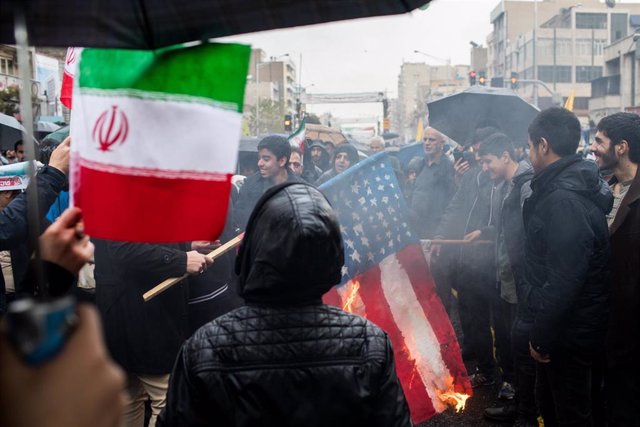 Iranian protesters burn a United States flag on the 40th anniversary of the Revolution – CONTACT – Archive
MADRID, Feb. 4 (EUROPE PRESS) –
The Supreme Court of Iran has approved the death sentence of Amir Rahimpour, an Iranian citizen accused of spying for the CIA, the spokesman for the judiciary, Gholamhossein Esmaeili, announced on Tuesday.
Sentenced to death in Iran a citizen who spied for the CIA
"Rahimpour, a CIA spy who charged substantially for revealing Iran's nuclear data to the US intelligence agency, had already been identified and sentenced to death," he said, specifying that "the Supreme Court has recently confirmed this ruling."
"The enemies should know that the Islamic Republic does not give in to such measures and gives a harsh response to the enemies," the spokesman added, according to the Mehr news agency.
In addition, Esmaeili has also reported that two other people, who worked with the coverage of a charitable foundation, have also been identified, prosecuted and sentenced to 10 years in prison for espionage and five years in prison for taking measures against national security of Iran.