Sentenced to 15 years in prison a man for the murder of a journalist and his fiancee in Slovakia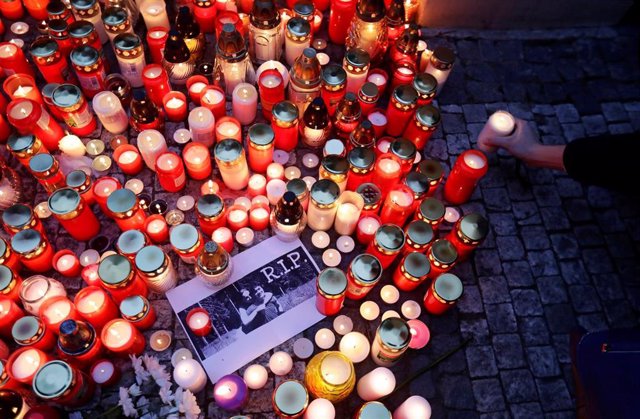 Slovak authorities have released at least six of the seven people arrested in connection with the murder of Jan Kuciak, an investigative journalist. – REUTERS / DAVID W CERNY – Archive
MADRID, Dec. 30 (EUROPE PRESS) –
A court in Slovenia has sentenced a man accused in the context of the case on Monday for the murder in 2018 of investigative journalist Jan Kuciak and his fiancé, Martina Kusnirova.
The convict, Zoltan Andrusko, is one of the five accused in the case and the only one who has confessed to reach an agreement with the Prosecutor's Office and act as a witness, as reported by the Slovak newspaper 'Pravda'.
Andrusko had reached an agreement with the prosecutors for a ten-year sentence, although the court has rejected him and proposed 15 years of imprisonment, which has been accepted by the accused.
The defense has indicated that "it has no objections to the sentence" and stressed that "the defendant not only confessed but regretted it", while saying that "he is cooperating with the Police".
The other four defendants – businessman Marian Kocner, Alena Zsuzsova, Tomas Szabo and Miroslaav Marcek – rejected an agreement with the Prosecutor in exchange for reducing their penalty by ensuring they are innocent.
The assassination of Kuciak and Kusnirova provoked massive demonstrations in the country against corruption, which ended with the resignation of former Prime Minister Robert Fico and his Interior Minister, Robert Kalinak, as well as the Chief of Police, Tibor Gaspar.
Kuciak and Kusnirova were shot dead at their home, located just outside the capital, Bratislava. This fact also occurred four months after the murder in Malta of investigative journalist Daphne Caruana Galizia.
The case is considered as evidence for the independence of the Slovak judicial and police system after the investigation showed the personal and business relationship between Kocner and various security officials.