Senior US government officials recommended Trump not to designate Mexican cartels as terrorists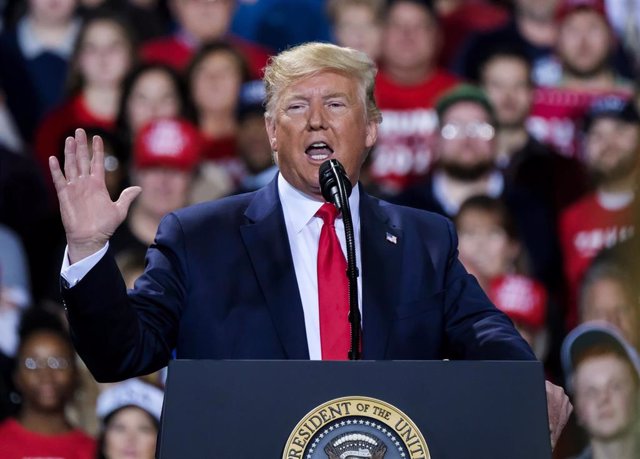 The President of the United States, Donald Trump – Matthew Hatcher / SOPA Images via / DPA
WASHINGTON, Dec. 26 (Reuters / EP) –
High-ranking US government officials recommended that President Donald Trump not designate Mexican cartels as terrorist organizations in meetings held weeks before the New York magnate made the announcement, although he finally claimed, according to five sources consulted by Reuters.
Some sources have unanimously described the recommendation made to Trump at meetings in which members of the departments of National Security, Defense, Justice, Treasury and Commerce participated, as well as presidential advisors.
Among those attending those meetings is Stephen Miller, one of the most influential advisers of the White House and the architect of Trump's immigration policy, who also advised against taking that step.
Detractors of the measure feared, on the one hand, that it would damage the bilateral relationship with Mexico to the point that the southern neighbor would stop cooperating in the fight against illegal immigration and arms and drug trafficking along the common border.
On the other hand, they warned Trump that, if he described the Mexican cartels as terrorists, he would give a solid argument to those seeking asylum in the United States to win their cases.
However, the US president was convinced that "he should adopt an extremely aggressive stance towards the cartels and assess the possibility of using tools that had not been used before" to achieve this, as said designation, said one of the sources consulted.
Despite the advice of his team, Trump announced on November 26 that he would give such qualification to Mexican cartels. The Government of Andrés Manuel López Obrador replied vigorously warning that he would not allow it because he could justify, ultimately, even a US intervention on Mexican soil.
So, on December 9, Trump backed down. A senior administration has defined it as a strategic movement. "Even the single threat (of doing so) has been extremely useful in gaining an advantage to get more cooperation" from Mexico, he has wielded.