Senior citizens star in the most peaceful marches of recent weeks in Hong Kong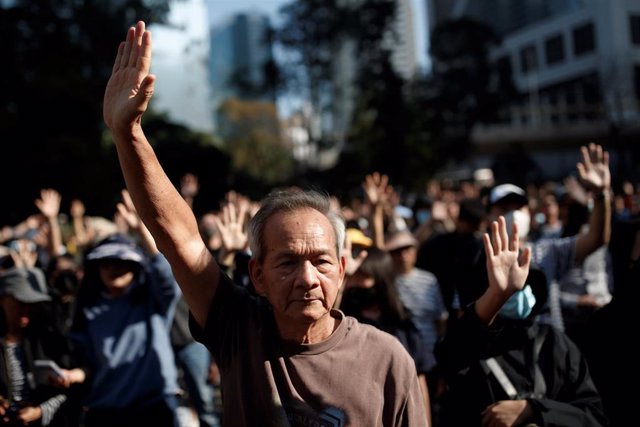 March of retired people in Hong Kong – REUTERS / THOMAS PETER
HONG KONG, Nov. 30 (Reuters / EP) –
Hundreds of retirees have taken to the streets of Hong Kong on Saturday to star in a peaceful march after clashes in the weeks leading up to the elections last Sunday in the territory, which resulted in the victory of the pro-democratic opposition against Beijing and the Hong Kong authorities.
Since then, Hong Kong has lived in relative calm but activists are interested in maintaining the momentum of the movement.
"I went out to the peaceful protest in June when there were more than one million people, but the government did not listen to our demands," said one of the assistants, a 71-year-old woman in the central district of Hong Kong, who only identified herself as Ponn.
Next to it, hundreds of senior citizens concentrated in the Chater Gardens district, some with visors and canes. According to those present, the meeting stood out for its calm and festive nature.
"I have seen too much brutality, too many illegal arrests. This is not the Hong Kong I know. Today I came because I want the government to know that we are not happy with what they have done to our generation," added Ponn, who attended with Your daughter and son-in-law.