Ségolène Royal, terminated as ambassador by Macron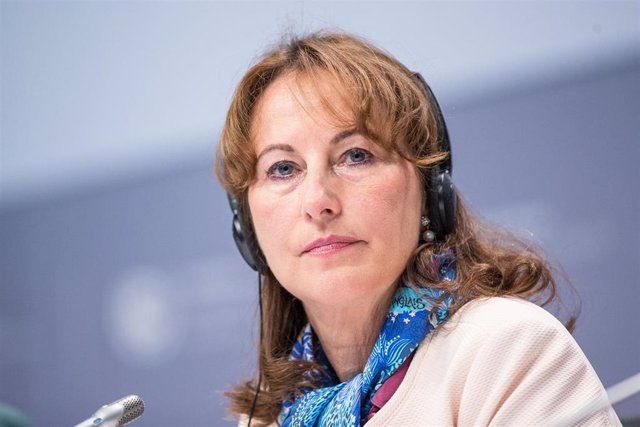 The former French minister Ségolène Royal – DPA / MAJA HITIJ – Archive
MADRID, Jan. 24 (EUROPE PRESS) –
The former French minister Ségolène Royal has been dismissed as Ambassador of the Poles by the Government of Emmanuel Macron after it was known that she was investigated for an alleged diversion of funds and her criticism of the Executive.
Last week it was learned that Royal, who was a presidential candidate, is the subject of a preliminary investigation by the National Financial Prosecutor's Office (PNF) for allegedly diverting part of the funds for expenses he receives as an ambassador for the Poles for personal purposes
Specifically, it is a question of checking if Royal has used part of the 100,000 euros in mission and representation costs available to them and that are financed by the Ministry of Foreign Affairs and the Ministry of Ecological Transition for personal purposes.
Government spokeswoman Sibeth Ndiaye has confirmed Friday that the cessation of Royal was on the "agenda" of the Council of Ministers. In statements on BFMTV, he has argued that the position occupied by socialist politics is "an important position, since we know the importance of the poles and the thaw in climate change." "It is therefore a serious issue to be taken seriously," he said.
"We are in an authoritarian regime that does not listen, which assists the suffering of unreacted citizens," Royal said after hearing the decision, in statements to the same media.
He has also taken the opportunity to ask the Government to "withdraw the retirement reform, as more than 60 percent of the French want." According to Royal, the reform has been undertaken "in an authoritarian, almost autocratic way, since the parliamentary debate has not even begun." "There is a real problem of democratic crisis," he has settled.
The Foreign Ministry had warned on January 7 in a letter to Royal that he should avoid making statements, threatening her with the termination of office as an ambassador for the poles she had held since 2017 after being appointed by Macron. "Diplomacy is a mission, politics is another," also warned the Prime Minister, Édouard Philippe.
Now, the French media speculates that Royal would be trying to pave the way for an eventual presidential candidacy in 2022. In 2007, Royal faced the conservative Nicolas Sarkozy as a second-round candidate, who ended up imposing himself.