Second consecutive day of protests against the Government in Iran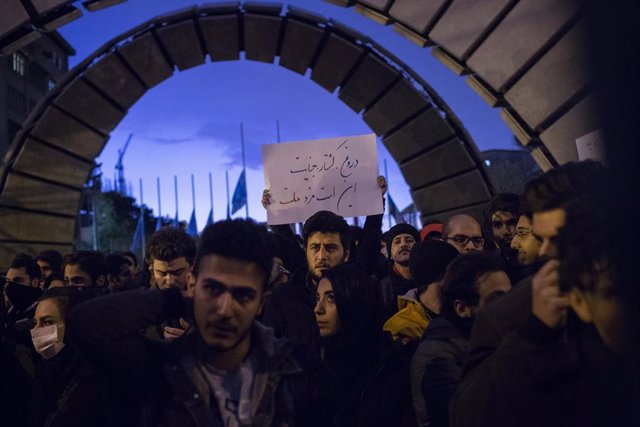 Vigil for those killed after a Ukrainian plane shot down in Tehran – Danial Shaigan / Middle East Ima
MADRID, 12 Jan. –
This Sunday there have been new demonstrations against the Iranian government in response to the death of 176 people after the demolition of a Ukrainian civil aircraft near Tehran in which it is already the second consecutive day of demonstrations.
The concentrations in Tehran have been in the main universities and there have also been demonstrations in other cities to request the march of the main authorities, reports the British BBC.
In riot square in Tehran and other key locations, riot police have been deployed, although no incident information has been given at the moment. Among the agents were members of the Revolutionary Guard – an elite military and ideological body of the Iranian Army – on motorcycles and civilian police.
Videos of the protest have been disseminated in social networks whose authenticity has not been verified in those who hear slogans against the Government such as "They lie to us and tell us that our enemy is America. Our enemy is here."
On Sunday there have also been demonstrations in Tehran against the United States and the United Kingdom and to denounce the murder of General Qasem Soleimani, who died in a US bombing in Iraq.
On Saturday there were concentrations at two universities in Tehran at first to pay tribute to the victims of the accident of the Ukrainian plane, mostly Iranian or of Iranian origin, but the rage was later transformed into protests against the regime, which responded with riot control and tear gas.
The death of the powerful Iranian general Qasem Soleimani in an American attack on January 3 in Iraq has triggered one of the biggest crises seen in the region. Iran responded with attacks on two bases in Iraq with an American presence.