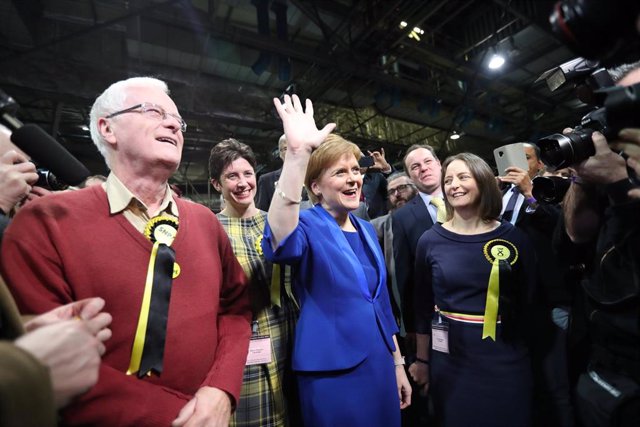 The main minister of Scotland, Nicola Sturgeon. – REUTERS / RUSSELL CHEYNE
MADRID, Dec. 13 (EUROPE PRESS) –
Scotland's chief minister, Nicola Sturgeon, said Friday that Scotland should be allowed to hold another independence referendum in the face of the foreseeable great results that, according to the first polls, would result in the formation of the Scottish National Party in the United Kingdom elections , where it would have been made with 55 of the 59 seats destined for Scotland in Parliament.
"There is a clear desire and support from our citizens that Scotland is not under the Boris Johnson Government and is not expelled from Europe against our own will," said Sturgeon.
"There is a mandate from our own people, here in Scotland, to lead our own future," said the Scottish leader, who remarked that Johnson "can count on a mandate to get England out of the European Union," but " not Scotland "
It is expected that, as some British media such as 'The Guardian' Sturgeon have gathered, they will address the British Prime Minister, clearly Boris Johnson, to request that legal powers be transferred to organize a new independence referendum.
The Conservative Party of the Prime Minister of the United Kingdom would have won an absolute majority in the general elections held on Thursday in the country, according to the polls at the foot of the ballot box.
The information collected by the British television networks BBC, ITV and Sky News suggest that the 'tories' would be made with 368 seats, as well as with the vast majority of bastions of the Labor, while the Labor Party, led by Jeremy Corbyn , would achieve 191 seats.