Schulz advises his new successors at the head of the German SPD not to rush into leaving the Government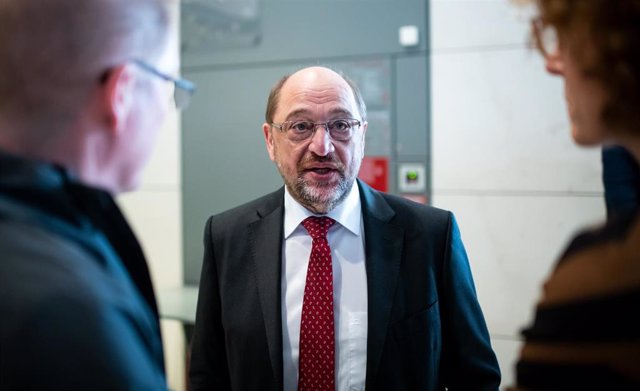 Martin Schulz – Bernd von Jutrczenka / dpa
BERLIN, Dec. 1 (DPA / EP) –
The former president of the European Parliament and former leader of the German Social Democratic Party (SPD) Martin Schulz has asked the new leaders of political formation, Norbert Walter-Borjans and Saskia Esken, not to rush to declare a hasty departure from the German government coalition, as it has declared to the newspaper 'Tagesspiegel'.
"My advice is to not seek salvation by fleeing from the Government, but to bet on the ability of the party to configure it," he said.
Schulz, who resigned from the leadership of the party in 2018, referred to the great challenges in Europe and the assumption by Germany of the presidency of the European Council in the second half of 2020.
"This is a mandate to lead the party, but also a mandate for the party to support (Germany) in this function," added Schulz.
Walter-Borjans, former Minister of Finance of the state of North Rhine-Westphalia, and Esken, deputy in the Bundestag (Lower House) yesterday obtained the support of the SPD members in a vote to choose a new dome in front of the duo formed by Olaf Scholz, current vice chancellor and finance minister of Germany, and Klara Geywitz, social democrat of the state of Brandenburg.
Scholz and Geywitz are in favor of the social democrats continuing in the coalition of the Government that they form with the conservatives of the Christian Democratic Union (CDU), of Chancellor Angela Merkel, and their Bavarian partner, the Christian Social Union (CSU).
"What is at stake now is the existence of the party," Schulz said, while lamenting the internal tension in a party where personal enmity has taken on too much importance.
"We have reached a situation in which sensitivities must lose relevance and in which personal offenses must be left behind," said Schulz, who held the presidency of the European Parliament for several years.