School shooting survivor 'unimpressed' by Trump
Samantha Fuentes was shot in both legs and has a piece of shrapnel lodged behind her right eye following the attack in Parkland, which left 17 students and teachers dead.
The Marjory Stoneman Douglas High School student described how the US President called her last week – but said that did not help her.
"Talking to the President, I've never been so unimpressed by a person in my life. He didn't make me feel better in the slightest," she told The New York Times.
:: Armed officer did not confront gunman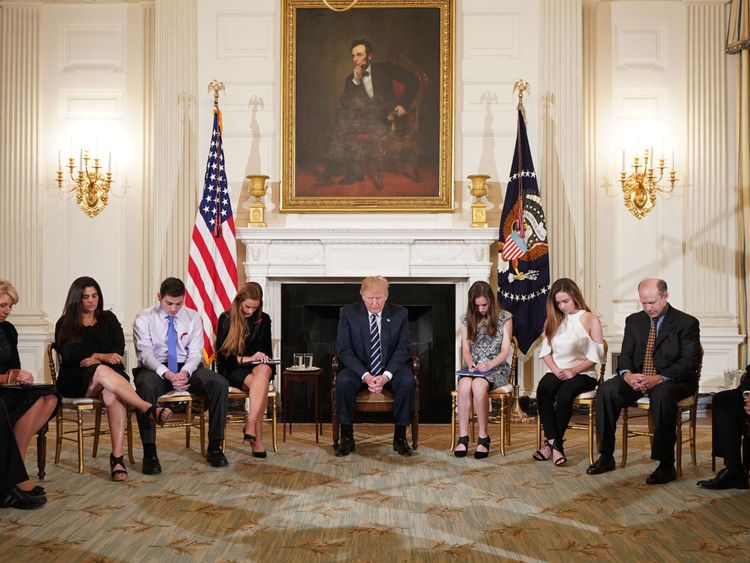 "He said he heard that I was a big fan of his, and then he said, 'I'm a big fan of yours too.' I'm pretty sure he made that up," she said in an interview after being discharged from hospital.
Ms Fuentes said Mr Trump had called the gunman a "sick puppy" and said "'oh boy, oh boy, oh boy,' like, seven times."
:: Arming teachers will make matters worse
Samuel Zeif, 18, a survivor who spoke tearfully at the White House on Wednesday, said Mr Trump did little to comfort or console him and said he had been particularly disappointed afterwards to see pictures of the notecard Mr Trump used during the meeting.
"Everything I said was directly from the heart, and he had to write down 'I hear you,'" Mr Zeif said.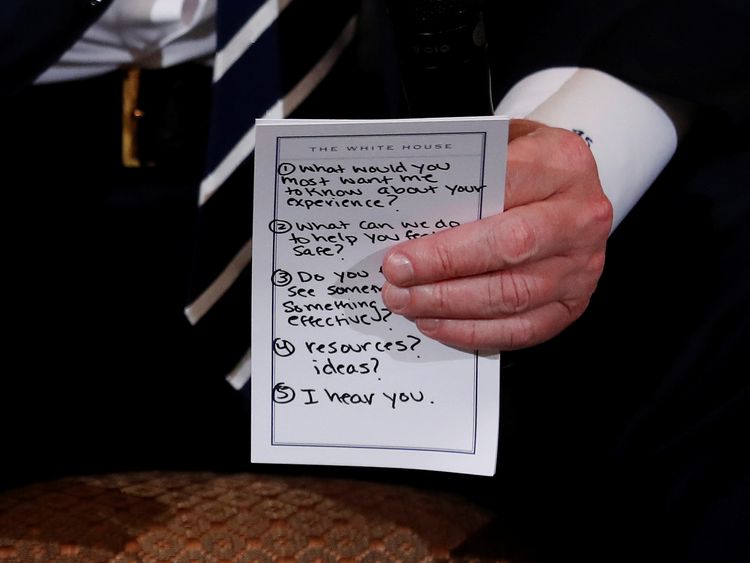 "Half the time during that meeting, his arms were crossed – I kept wanting to say, 'Mr President, uncross your arms.' To me, that is the international sign for closemindedness; it's really just a big 'no.'"
"He may have heard us, but he's never going to feel what we feel, because his kids are protected by the people that came to save me and my classmates that day," Mr. Zeif said.
::Pictured: 17 victims gunned down in school massacre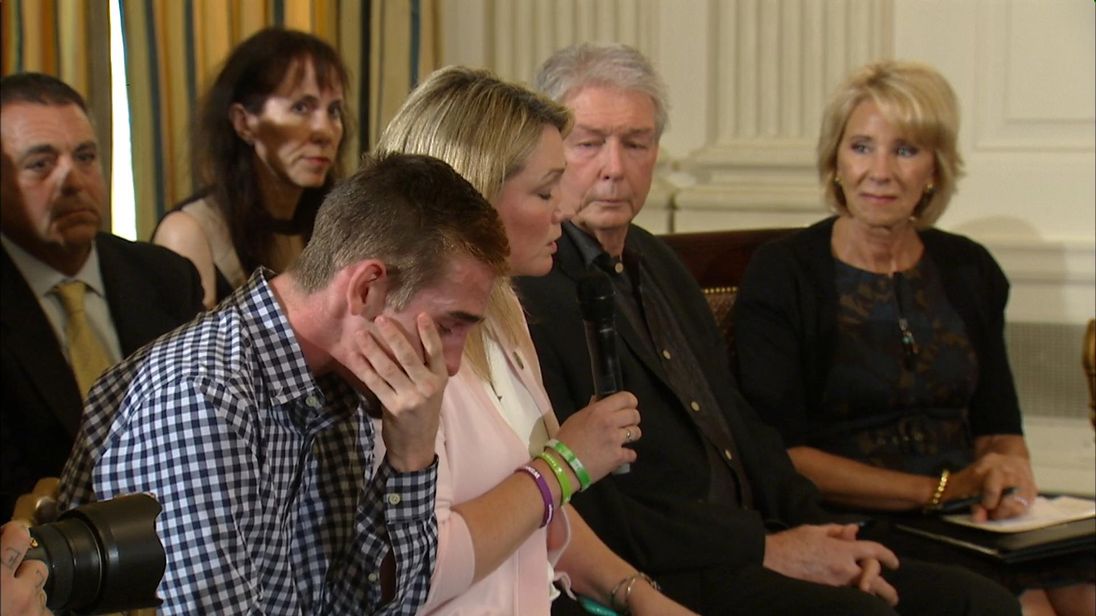 However, Andrew Pollack, whose 18-year-old daughter, Meadow, was one of those killed by gunman Nikolas Cruz, formed a very different impression of Mr Trump.
He met the US President before the group meeting and said: "He showed us nothing but love. The guy really cared, you know? He flew us in, he had a bus waiting for us, he made time for us."
Mr Pollack said Mr Trump signed his son's "Make America Great Again" trucker hat and spoke at length with his family.
"He took pictures of my daughter that we brought, and he said he was going to look at it every day," Mr. Pollack said.
As he left for the conservative CPAC meeting on Friday, Mr Trump was asked about the Parkland shooting and told reporters: "We're going to do something about it. It won't be happening anymore.
:: A-list stars donate millions to Florida shooting victims amid gun control protests
More from Donald Trump



Trump: Armed teacher 'would have shot hell out' of Parkland gunman




NRA chief executive Wayne LaPierre says anti-gun lobby 'hate freedom'




Donald Trump: I never said 'give teachers guns'




Amnesty report: World leaders like Trump and Duterte 'encouraging society to hate'




President Trump's listening session cheat sheet: 'I hear you'




Donald Trump: Armed teachers could stop further school massacres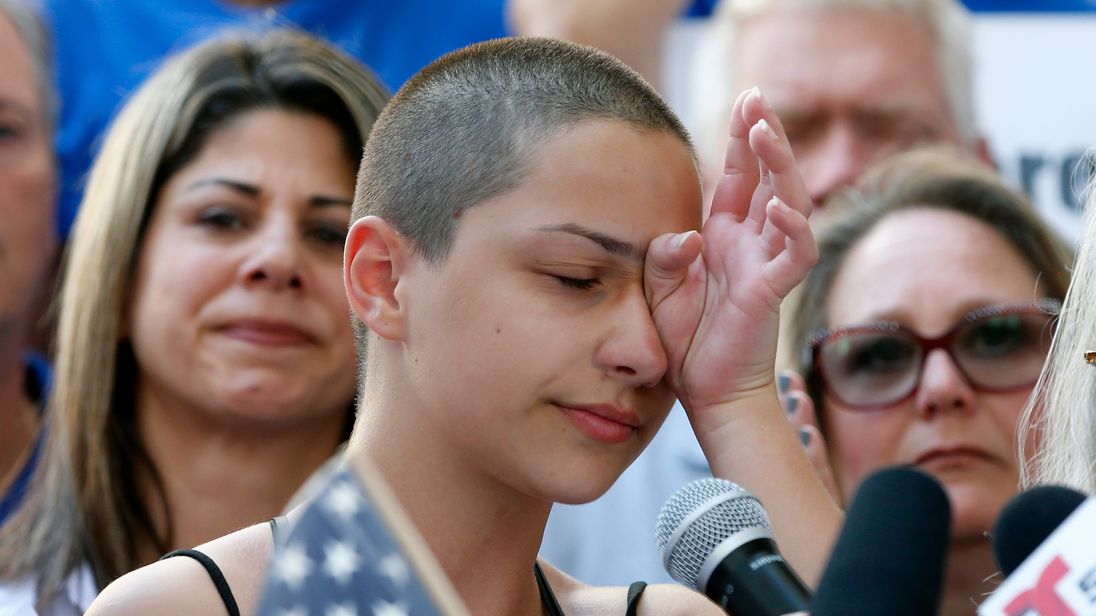 "So we certainly have to strengthen background checks. Everybody agrees with that and we're gonna make background checks very, very strong."
Speaking at the conference, he also proposed strengthening security at schools and arming teachers, and made no mention of raising the age at which it is legal to buy an assault rifle.