Scholz and Macron are calling for concrete measures to bring a ceasefire in Ukraine closer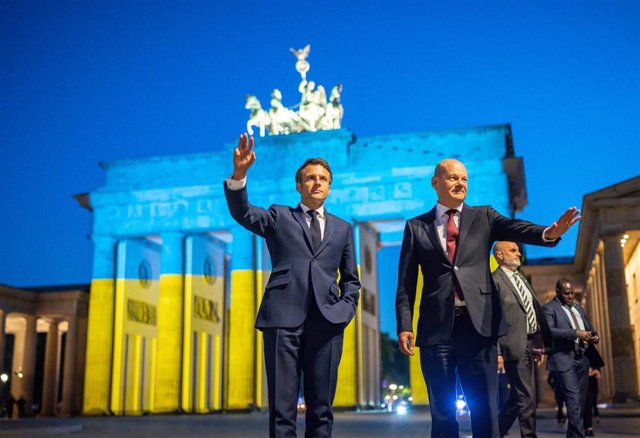 Follow live the latest news about the war in Ukraine
BERLIN, May 9th. (DPA/PE) –
Speaking in Berlin this Monday, French President Emmanuel Macron and German Chancellor Olaf Scholz defended the need to take concrete steps to bring closer the possibility of a ceasefire in Ukraine, calling for the "new inertia" to be overcome use.
"What we want to achieve is a ceasefire, and as soon as possible," Macron said during a visit to the German capital. This is the "only way" to advance the Ukrainian-Russian talks that will allow for a permanent withdrawal of Russian forces. "That's our goal," Macron said.
For his part, Scholz pointed out that after ten weeks of war, "decisive steps" must be taken to bring it to an end. "It is important that there is more pressure to de-escalate," he said.
However, he has warned that it is "inconceivable" that Kyiv would accept a "dictated peace" with imposed terms that compromise its sovereignty and integrity as a nation.
Regarding Putin's Victory Day speech, Macron explained that he believes this is not a sign of de-escalation, although a much tougher stance was expected, with a formal declaration of war or a general military mobilization.
This "terrible war" brought European partners together, Macron said. "Ukraine is part of the European family," emphasized Scholz. In addition, the German Chancellor has described Macron's idea of ​​building a "European political community" that could include countries like Ukraine or the United Kingdom as "very interesting". "I would like to say explicitly that this is a very interesting proposal," he stressed.