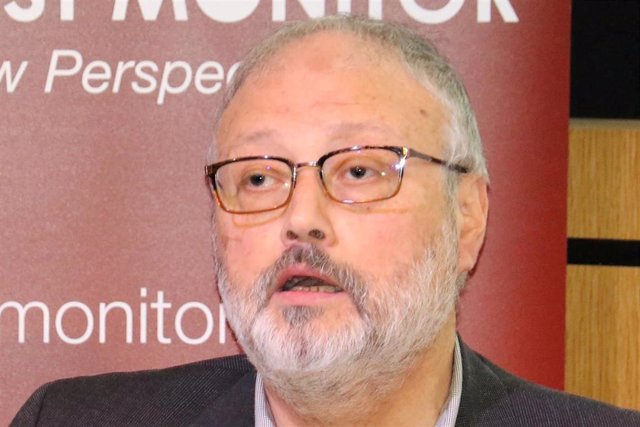 Yamal Jashogi – REUTERS / HANDOUT. – Archive
RIAD, Dec. 23 (Reuters / EP) –
The Prosecutor General of Saudi Arabia announced Monday that five people have been sentenced to death for the murder of Saudi journalist Yamal Jashogi in October 2018 and that Saud al Qahtani, former heir to the Crown Prince, Mohamed bin Salman, has finally been released because no charges have been filed against him.
In his reading of the court ruling, Prosecutor Shalaan al Shalaan has said that five people have been sentenced to death and three others have been sentenced to 24 years in prison for the murder of Jashogi, who died at the hands of Saudi officials within the Saudi Consulate in Istanbul, which he went to on October 2, 2017 to process the papers to marry his fiancee. His mortal remains have not appeared and the Turkish press has reported that his body was dismembered and removed from the diplomatic legation.
The murder of the Saudi journalist, critical of the regime and especially with the management of the crown prince, Mohamed bin Salmán, sparked a wave of international criticism and damaged the image of Prince Mohamed, which the CIA and some Western governments place as the person who ordered to kill the critical reporter. Saudi authorities have admitted that Jashogi was killed but they have denied that the crown prince was involved or ordered his murder.
Saudi authorities have tried eleven suspects in a secret process held in Riyadh. Prosecutor Al Shalaan has said that Saud al Qahtani, a former adviser to the Saudi crown prince, was investigated but has been released because no charges were brought against him.