Saudi Arabia 'detains seven activists' ahead of lifting of driving ban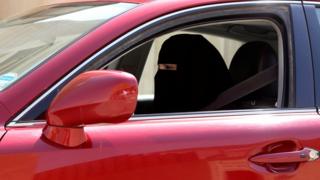 Saudi authorities have reportedly arrested seven women's rights advocates, weeks before the kingdom is to lift its ban on women driving.
The reasons for the arrests were not clear, but activists say authorities are attempting to silence the women.
The kingdom's state news channel reported that they were arrested for contacts with a foreign power.
Saudi Arabia has strict laws requiring women to seek male permission for various decisions and actions.
According to the AFP news agency, the detainees include Loujain al-Hathloul, Aziza al-Yousef and Eman al-Nafjan, who have all publicly opposed the driving ban as well as the kingdom's guardianship laws.
Saudi Arabia lifted the driving ban on women in September last year, with the reform set to come into effect next month.
It is one of a number of recent reforms in the country credited to 32-year-old Crown Prince Mohammed bin Salman, who has spearheaded the Vision 2030 programme to diversify the economy away from oil and open up Saudi society.
His reforms will also allow women to start a business without express permission from a man.
But the changes have not been uneventful. In November last year, dozens of high-profile princes, businessmen and former and serving ministers were rounded up in an anti-corruption drive seen by many as a purge by the crown prince.