Sassoli conveys to the EU leaders that the budget proposal is "unacceptable" for the Eurocide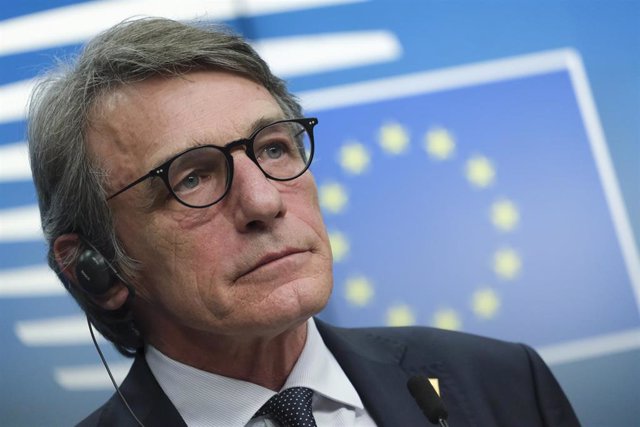 The president of the European Parliament, David Sassoli. – Alexandros Michailidis / EU Counci / DPA
BRUSSELS, Feb. 20 (EUROPE PRESS) –
The president of the European Parliament, David Sassoli, has conveyed this Thursday to EU leaders that the cuts in the latest proposal of the European budget are "unacceptable" for the European Parliament.
In statements in the European Council before the start of the negotiations at Twenty-seven, he recalled that the budget roadmap must finally receive the approval of the European Parliament and it "will not abandon its prerogatives."
Thus, he has warned that there is a "great distance" between the proposal of the President of the Council, Charles Michel, and that of the Parliament and hopes that the result of the Council will be a new plan on which the Eurochamber can be negotiated.
He has avoided answering whether the Eurocamara would be willing to knock down the budget and has indicated that the position of the leading institution is "pragmatic", but expects a basis to start negotiations.
In addition, Sassoli has affirmed that the composition of the Eurocamara is very different from previous negotiations, showing that there is a great fragmentation and that in the end the great decisions in the last months are fruit of the pact.
Accounts must be approved in plenary with a qualified majority. "There are issues in which we have had a large majority, but because all politicians joined because they understood that we need to add, we do not have large differences and we need to build pacts," he has settled.