Sarah Parish breaks leg while 'snowboarding'
She posted a picture on Instagram that showed her leg in a cast and another photo and a video of herself being tended to by medics as she was lying in the snow.
Parish,49, told her 21,000 followers: "Day 2 in Winchester Hospital. Looks like I'll be operated on today.
"They're putting a bloody great big pin right through my shin!! No sleep last night, was on enough Morphine to knock the Navy out but still in pain.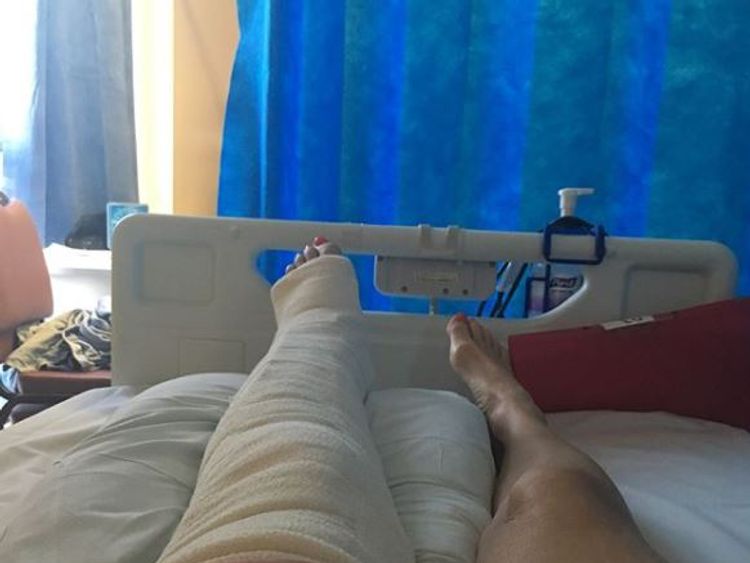 "Note to self: cheap plastic sledges are for sitting in and gently trundling down primary slopes NOT a substitute for a stand up snowboard."
Friends and fans posted messages wishing her well after seeing her post.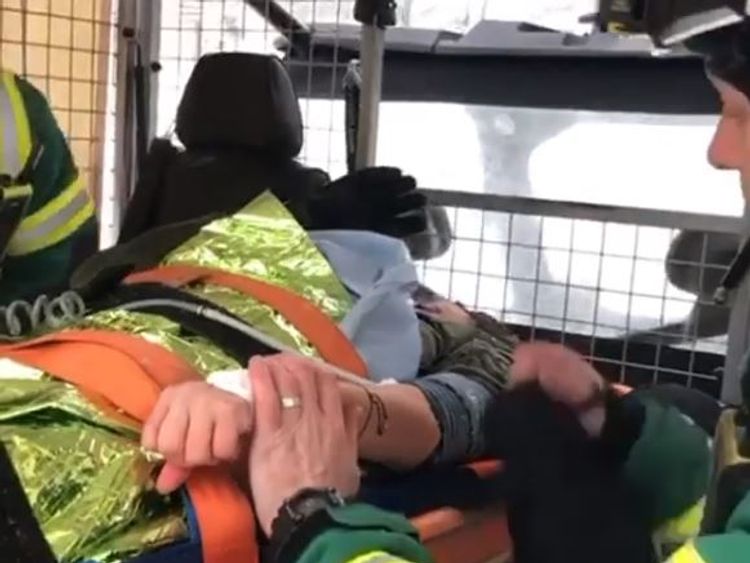 Holby City actress Nicola Stephenson wrote: "God almighty Sparish! Sending you so much love. When they take you off the morphine we will bring ginxxxx."
Only 24 hours before the accident, Parish had shared photos of her and her nine-year-old daughter Ella-Jayne enjoying their "snow day" in Hampshire.
She wrote: "So at last we have found a use for our rather odd, sloped garden."