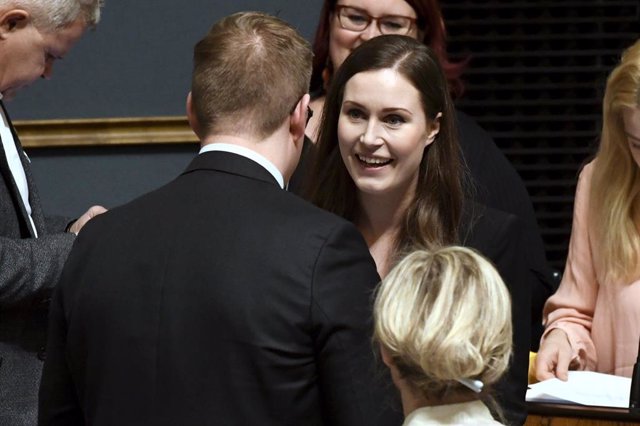 Sanna Marin, new Prime Minister of Finland – Heikki Saukkomaa / Lehtikuva / dpa
MADRID, Dec. 10 (EUROPE PRESS) –
The Parliament of Finland approved on Tuesday the appointment of the social democrat Sanna Marin as prime minister, which makes her 34 years old as the youngest head of government in office.
Specifically, Marin has received the support of 99 parliamentarians, while another 70 have voted against in a session that has had 30 deputies absent.
Marin was appointed on Sunday by the Social Democratic Party as a candidate for training to replace Antti Rinne, also of the SDP, as prime minister of the country and at the head of the government coalition led by the Social Democrats.
The new Prime Minister succeeds Rinne, who resigned a week ago due to pressure from the Center Party, which lost its confidence in the leader after strikes in the public postal service, Posti Group Oy.