Salvini affirms that "sooner or later" the League will return to govern Italy and defend the immigration block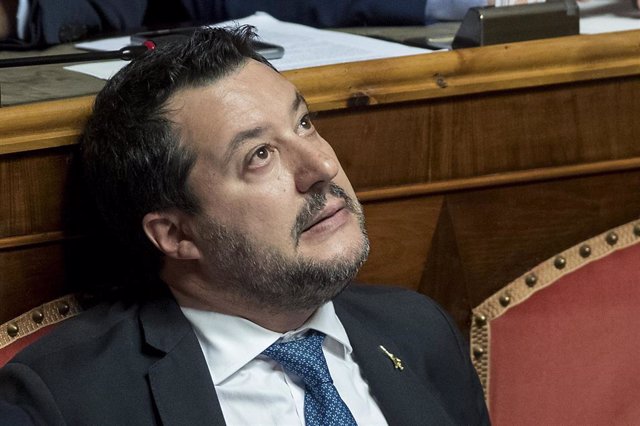 Matteo Salvini – Roberto Monaldo / LaPresse via ZUM / DPA
ROME, Feb. 13 (EUROPE PRESS) –
The leader of the League, Matteo Salvini, has defended the blockade imposed on the ships of the NGOs and, in the face of "media coverage that is not always benevolent," he believes that "sooner or later" ultra-rightist formation will return to the Government of Italy.
The Senate on Wednesday authorized Salvini to be tried for preventing the landing of migrants rescued by a ship from the Italian coast guard, the 'Gregoretti'. Salvini has defended this Thursday before the press that he only limited himself to "defending the country".
"I do not believe that what you have done as a minister involves any condemnation," he said, recalling his stage at the helm of the Interior, in which he imposed a policy of 'closed ports' on NGO ships that rescued migrants and refugees in The central area of ​​the Mediterranean.
Thus, "without fear or worries," Salvini confidently faces the trial, at least in word. The former minister has in fact advocated following the same line, arguing that his party continues to gain presence and "sooner or later" will govern again, reports the newspaper 'La Repubblica'.
Salvini has taken hold of the poll data such as the one released on Thursday by the Rai network, in which the League is leading the way with a vote intention of 29.9 percent. It is followed by the Democratic Party (21.5 percent) and the 5 Star Movement (14.2 percent), which now govern in coalition.
The leader of the League has announced an upcoming visit to the United States and has ensured that the positions of his party are increasingly echoing in Europe, where he is in favor of Russia becoming a "partner" again.