Russian spy: Police seek to identify nerve agent source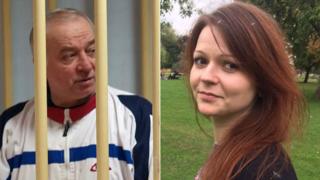 Counter-terrorism officers are working to uncover the origin of the nerve agent used in the attempted murder of ex-Russian spy Sergei Skripal and his daughter, Yulia, in Salisbury.
The pair are still critically ill after being found on a bench in Salisbury.
A police officer, who was in intensive care, is now "engaging and talking with people" but the situation is still serious, the home secretary says.
Amber Rudd said there was "nothing soft" about the UK's response.
She told Radio 4's Today: "Let me be clear, we are absolutely robust about any crimes committed on these streets of the UK."
Police said government scientists had identified the nerve agent used, but would not make that information public at this stage.
The source familiar with the investigation told the BBC it was likely to be rarer than the Sarin gas thought to have been used in Syria and in an attack on the Tokyo subway in 1995.
And it was said not to be VX – the nerve agent used to kill the half brother of the North Korean leader Kim Jong-un in Malaysia last year.
Russian spy: What we know so far
Inside the UK's secret weapons research facility

Sergei Skripal and the 14 deaths under scrutiny

What now for UK-Russia relations?
Col Skripal, 66, was convicted of passing secrets to MI6 but given refuge in the UK in 2010 as part of a "spy swap".
It is known that he and his 33-year-old daughter had visited the Bishop's Mill pub and Zizzi restaurant in Salisbury before they were found collapsed on a bench near the Maltings shopping centre.
A witness, who saw the pair at the restaurant, told the BBC Mr Skripal was acting "very strange" and was "very agitated".
"He seemed to lose his temper… and he just started screaming at the top of his voice, he wanted his bill and he wanted to go."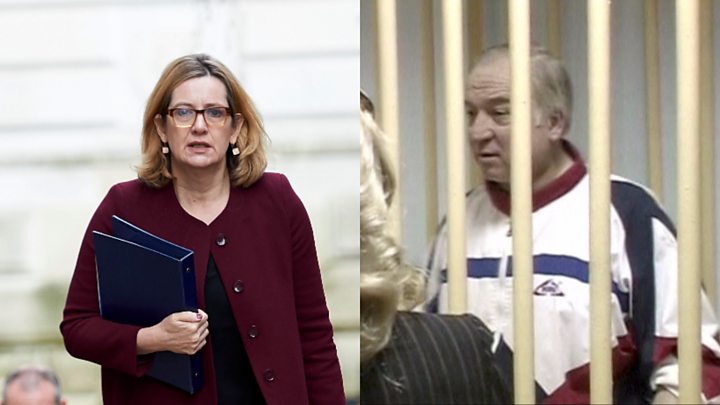 Police have yet to say if they know how and where the poison was administered.
Assistant Commissioner Mark Rowley said: "This is being treated as a major incident involving attempted murder, by administration of a nerve agent.
"Having established that a nerve agent is the cause of the symptoms… I can also confirm that we believe that the two people who became unwell were targeted specifically."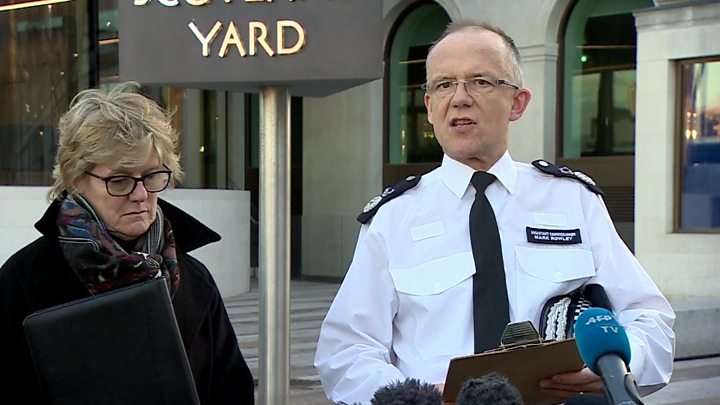 He added: "Our role now of course is to establish who is behind this and why they carried out this act."
Nerve agents are highly toxic chemicals that stop the nervous system working and shut down bodily functions.
They normally enter the body through the mouth or nose, but can also be absorbed through the eyes or skin.
Mr Rowley said there was no evidence of a widespread health risk to the public.
Police said they wanted to speak to anyone who was in the centre of Salisbury on Sunday afternoon.
They are particularly keen to hear from people who ate at Zizzi or drank in the Bishop's Mill pub between 13:00 and 16:00 GMT.
Both sites remain closed to the public.
There is also a cordon in place outside Mr Skripal's Salisbury home and part of a business park in nearby Amesbury.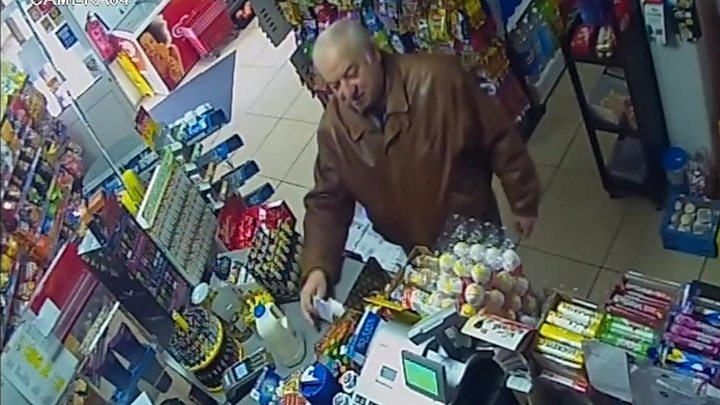 Hundreds of detectives, forensic officers, analysts and intelligence officers are working on the case, which has drawn comparison with the killing of Russian dissident Alexander Litvinenko with radioactive polonium-210 in London in 2006.
A public inquiry concluded his death was probably carried out with the approval of President Putin.
Foreign Secretary Boris Johnson told MPs on Tuesday that the UK would respond "robustly" to any evidence of Russian "state responsibility" in the Skripal case.
Russia has insisted it has "no information" about what could have led to the incident, but is open to co-operating with British police if requested.
Russian Foreign Ministry spokeswoman Maria Zakharova said foreign media had used the case as part of an anti-Russian campaign.
Who is Sergei Skripal?
Colonel Skripal is a retired Russian military intelligence officer who was jailed for 13 years by Russia in 2006.
He was convicted of passing the identities of Russian intelligence agents working undercover in Europe to the UK's Secret Intelligence Service, MI6.
In July 2010, he was one of four prisoners released by Moscow in exchange for 10 Russian spies arrested by the FBI.
After a Cold War-style spy swap at Austria's Vienna airport, Col Skripal moved to Salisbury, where he kept a low profile for eight years.
Read more about Sergei Skripal's background here.
Putin, power and poison: Russia's elite FSB spy club
Do you have any information to share on this story? Email haveyoursay@bbc.co.uk.
Please include a contact number if you are willing to speak to a BBC journalist. You can also contact us in the following ways:
WhatsApp: +447555 173285
Tweet:

@BBC_HaveYourSay

Send pictures/video to

yourpics@bbc.co.uk

Send an SMS or MMS to 61124
You can receive Breaking News on a smartphone or tablet via the BBC News App. You can also follow @BBCBreaking on Twitter to get the latest alerts.