Russian spy: Nerve agent 'used to try to kill' Sergei Skripal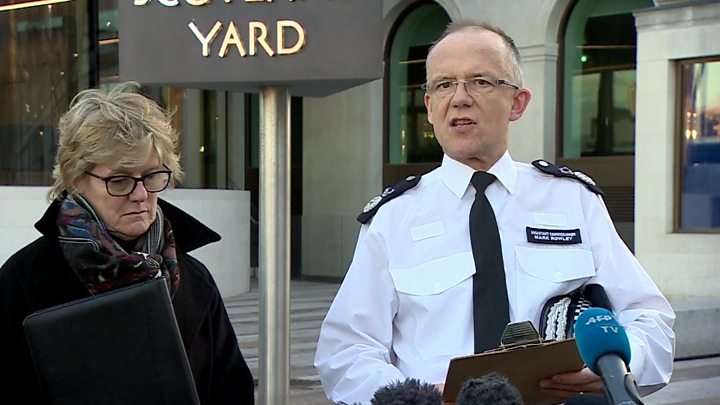 A nerve agent was used to try to murder a former Russian spy and his daughter, police have said.
Sergei and Yulia Skripal were found unconscious in Salisbury on Sunday afternoon and remain critically ill.
A police officer who was the first to attend the scene is now in a serious condition in hospital, Assistant Commissioner Mark Rowley said.
Nerve agents are highly toxic chemicals that stop the nervous system working and shut down bodily functions.
They normally enter the body through the mouth or nose, but can also be absorbed through the eyes or skin.
Mr Rowley, head of Counter Terrorism Policing, said government scientists had identified the agent used, but would not make that information public at this stage.
"This is being treated as a major incident involving attempted murder, by administration of a nerve agent," he said.
"Having established that a nerve agent is the cause of the symptoms… I can also confirm that we believe that the two people who became unwell were targeted specifically."
He said there was no evidence of a widespread health risk to the public.
Mr Skripal, 66, and his 33-year-old daughter were found slumped on a bench outside the Maltings shopping centre.
Police want to speak to anyone who was in the city centre on Sunday afternoon.
They are particularly keen to hear from people who ate at Zizzi or drank in The Bishop's Mill pub between 13:00 and 16:00 GMT.
Both of those locations remain closed to the public.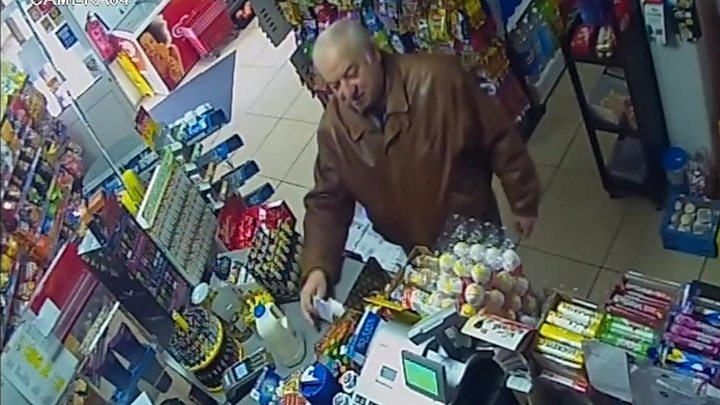 Mr Rowley said hundreds of detectives, forensic specialists, analysts and intelligence officers were working round the clock on the case.
The investigation in Salisbury may take several more days, he added.
'Anti-Russian campaign'
Prof Malcolm Sperrin, fellow of the Institute of Physics and Engineering in Medicine, said: "Symptoms of exposure to nerve agents may include respiratory arrest, heart failure, twitching or spasms – anything where the nerve control is degraded.
"Nerve agents can cause death, but not necessarily at low-level exposure or with a minor dose."
The incident has drawn comparisons to the 2006 poisoning of Alexander Litvinenko – a public inquiry concluded the killing of the Russian dissident was probably carried out with the approval of the Russian President, Vladimir Putin.
On Tuesday, Foreign Secretary Boris Johnson told MPs the UK would respond "robustly" to any evidence of Russian "state responsibility" in the Skripal case.
Russia has insisted it has "no information" about what could have led to the incident, but is open to co-operating with British police if requested.
Russian Foreign Ministry spokeswoman Maria Zakharova said foreign media had used the incident as part of an anti-Russian campaign.
"It's a traditional campaign. The tradition is to make things up. We can only see it as a provocation," she said.
Who is Sergei Skripal?
Colonel Skripal, a retired Russian military intelligence officer, was jailed for 13 years by Russia in 2006.
He was convicted of passing the identities of Russian intelligence agents working undercover in Europe to the UK's Secret Intelligence Service, MI6.
In July 2010, he was one of four prisoners released by Moscow in exchange for 10 Russian spies arrested by the FBI.
After a Cold War-style spy swap at Austria's Vienna airport, Col Skripal moved to Salisbury, where he kept a low profile for eight years.