Russian spy: Military deployed after poisoning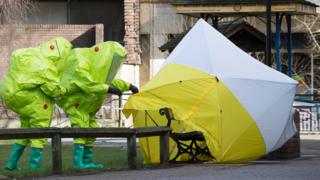 About 180 military personnel have been deployed to Salisbury to help in the investigation into the attempted murder of an ex-Russian spy and his daughter.
The military personnel – drawn mostly from the Army, but also from the Royal Marines and RAF – are experts in chemical warfare and decontamination.
Sergei Skripal and his daughter Yulia collapsed on Sunday afternoon after being exposed to a nerve agent.
Home Secretary Amber Rudd has described the attack as "outrageous".
Those deployed include instructors from the Defence Chemical Biological Radiological and Nuclear Centre and the 29 Explosive Ordnance Group, who are experts in bomb disposal.
The Metropolitan Police said the counter-terrorism unit has requested the military's assistance "to remove a number of vehicles and objects from the scene", including ambulances that may have been contaminated while assisting the victims.
The public should not be alarmed and there is no evidence to suggest a wide public health risk at this time, the police added.
Valery Morozov, a Russian exile, told BBC News that Mr Skripal was working in cyber security.
The former Russian military security colonel and his daughter remain in a critical condition at Salisbury District Hospital.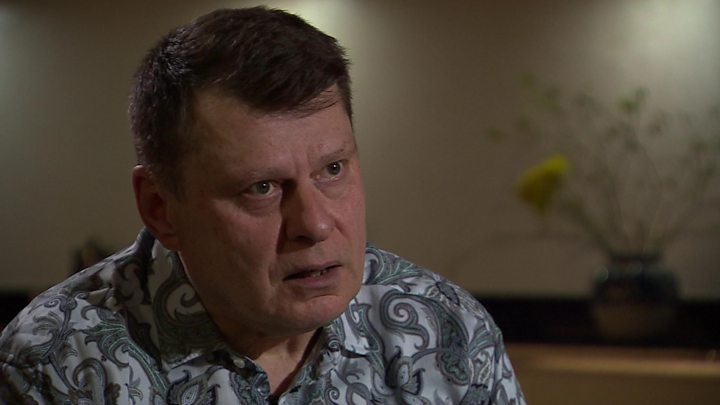 Det Sgt Nick Bailey – who attended the scene on Sunday – is conscious but "very anxious" about being exposed to a nerve agent.
Director of nursing Lorna Wilkinson said Mr Bailey was in a serious but stable condition.
Specialist investigators wearing protective suits have been seen examining the bench that Mr Skripal and his daughter collapsed on.
Mr Skripal's house and his car have also been cordoned off.
It is known that Mr Skripal and his daughter had visited the Mill pub and Zizzi restaurant in Salisbury on Sunday afternoon, before they were found near the Maltings shopping centre.
Ms Rudd visited some of the sites cordoned off by counter-terrorism police in Salisbury on Friday.
She also visited Salisbury District Hospital where Mr Skripal, his daughter, and Mr Bailey are being treated.
The home secretary, who met Mr Bailey in hospital, would not give any further details of the nerve agent used or how it was administered.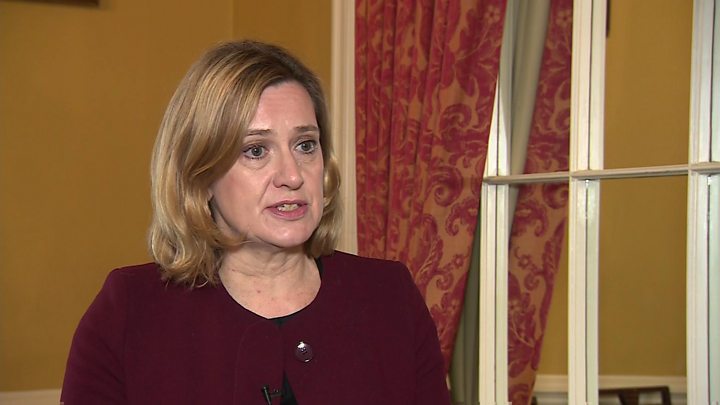 The graves of Mr Skripal's wife and son at a Salisbury cemetery have also been taped off.
Mr Skripal, 66, was convicted by the Russian government of passing secrets to MI6, but given refuge in the UK in 2010 as part of a "spy swap".
Former Metropolitan Police Commissioner Lord Blair said the "extraordinary attack in Salisbury" is a good reason to investigate whether there is a pattern of former British intelligence collaborators dying in the UK.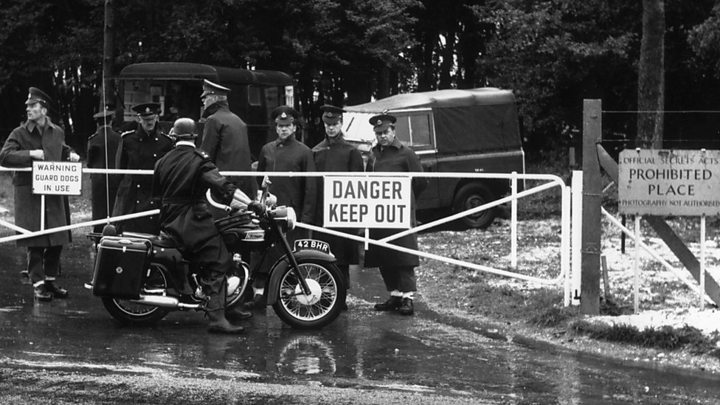 Former First Sea Lord and security minister Lord West said: "If it is a nation which has done it, it is completely unacceptable. It's almost like an act of war.
"To actually allow something like a nerve agent to be used in another country for some reason is outrageous."
Russian foreign minister Sergei Lavrov has denied his country's involvement in the attempted murder of the ex-spy.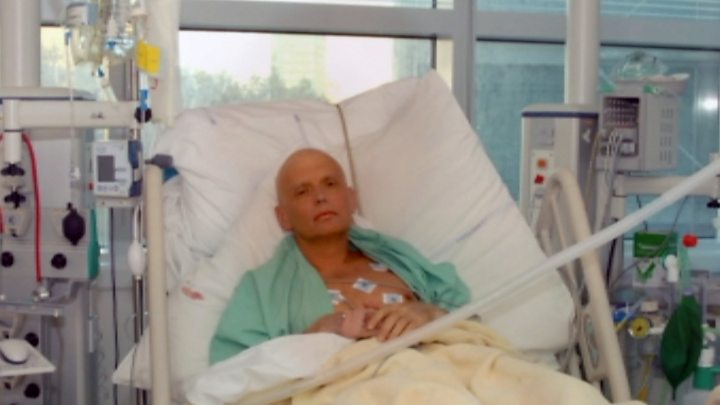 The attempted murder of Mr Skripal has drawn comparisons to the 2006 assassination of Alexander Litvinenko, who ingested the rare and highly radioactive Polonium 210 in London.
On Tuesday Labour MP Yvette Cooper asked the home secretary to review 14 other deaths that had not been treated as suspicious by UK police, but have reportedly been identified by US intelligence sources as being connected to the Russian state.
Ms Rudd has refused to speculate on whether the Russian state might have been involved in the attack, saying the police investigation should be based on "facts, not rumour".
Do you have any information to share on this story? Email haveyoursay@bbc.co.uk.
Please include a contact number if you are willing to speak to a BBC journalist. You can also contact us in the following ways: