Russian lower house approves Putin's candidate for prime minister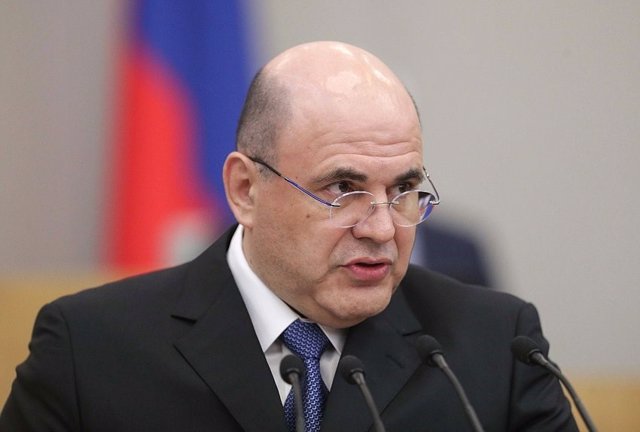 Mikhail Mishustin – RUSSIA STATE DUMA
MOSCOW, Jan. 16 (EUROPE PRESS) –
The State Duma, the Lower House of the Russian Parliament, approved this Thursday by overwhelming majority the appointment of Mikhail Mishustin as prime minister, thus endorsing the proposal presented on Wednesday by President Vladimir Putin after the unexpected resignation of the Government.
The deputies have backed Mishustin, head of the Federal Tax Service, as successor to Dimitri Medvedev as prime minister. No legislator has voted against the appointment, which has come forward with 383 votes in favor and 41 abstentions, according to the Sputnik news agency.
The changes derive from the discourse on the State of the Nation delivered on Wednesday by Putin, in which he advocated introducing amendments to the Constitution to review the current balance of powers. Among his proposals was one on appointments, so that Parliament is responsible in the first instance for appointing the Government.
Putin has insisted this Thursday on the need to give more weight to civil society and political parties, with a view to "guaranteeing Russia's progress as a rule of law and increasing the efficiency of its institutions." "I think a closer link between Parliament and the Government is necessary today," he said.
Putin, however, has advocated to maintain the figure of the president, who would maintain the power to cease those who do not enjoy their trust or incur in leaving functions. Thus, he has ruled out transforming Russia into a parliamentary system of government, despite the fact that the Constitution forces him to leave the Kremlin in 2024 for serving two consecutive terms.
The last political earthquake would be framed precisely in a potential reorganization of power in the face of Putin's departure, which between 2008 and 2014 was forced to be prime minister for having also covered another stage of two terms. Then, he exchanged the charges with Medvedev, whom Putin has now designated 'number two' of the Security Council he heads.
Mishustin, a relatively unknown figure within the Russian political elite, arrives at the government headquarters with the promise of working on the agenda set by the president, who in his speech on Wednesday promised social reforms that aim, among other things, to increase The birth rate in Russia.
The candidate for prime minister has said that Putin's statement is "a social justice program based on traditional values" and with an eye on citizenship. "Thanks to macroeconomic stability and a positive budget, we have resources to implement all the tasks of the president," he said.
The president of the Senate, Valentina Matvienko, has already advanced that she plans to approve the constitutional amendments required by Putin "before the end of the current session", which gives a margin of six months. The last session is scheduled for July 24.