Russian forces enter Raqqa for the first time after the withdrawal of US forces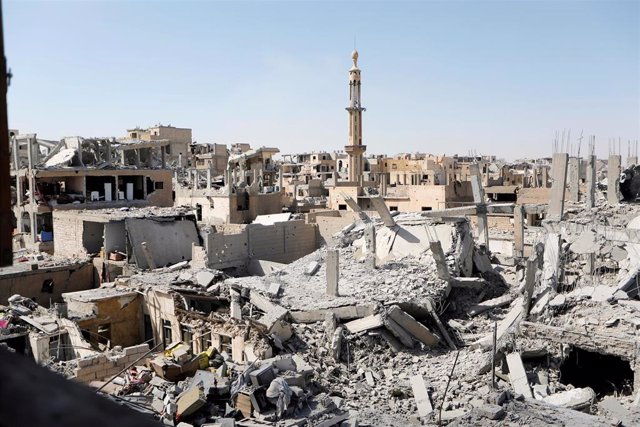 Old town of Raqqa – REUTERS / ZOHRA BENSEMRA – Archive
MADRID, Dec. 9 (EUROPE PRESS) –
The forces of Russia have entered this Monday for the first time in the Syrian city of Raqqa, former 'capital' of the caliphate proclaimed by jihadist group Islamic State, in a new sample of the advance of Moscow in the area after the withdrawal of US forces.
According to information collected by the Russian news agency Sputnik, the Russian Army has begun to distribute humanitarian aid to the residents of the city, which suffered great devastation during the offensive to expel the jihadists.
"Thousands of civilians were victims of indiscriminate air and artillery attacks. The city has not yet completed the removal of debris, lack of running water, medicines and food," said Vladimir Varnavski of the Russian Center for Reconciliation in Syria.
The city was taken about two years ago after an offensive led by the Syrian Democratic Forces (SDS), led by the Kurdish Popular Protection Units (YPG), in a campaign that had air coverage of the US-led coalition .
In November, Russia established a base for helicopters in northeastern Syria and deployed troops at a base in the region after its departure from US forces by order of the president of the US country, Donald Trump.
Moscow also conducts joint patrols with Turkey in the northern part of Syria as part of an agreement reached between the two countries to end the Tuca military offensive against the YPG.