Russia says the US has betrayed the Kurds and warns them to withdraw or the Turkish Army will kill them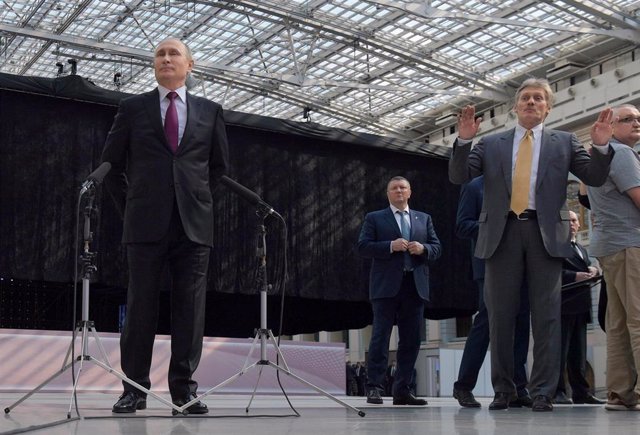 Vladimir Putin with Dimitri Peskov, spokesman for the Kremlin – Dmitry Azarov – Archive
MOSCOW, Oct. 23 (Reuters / EP) –
The Government of Russia has accused the United States on Wednesday of having abandoned and betrayed the Syrian Kurds, whom it has advised to withdraw as soon as possible from the border with Syria or the Turkish Armed Forces will eventually kill them.
Kremlin spokesman Dimitri Peskov has released this message in statements to Russian news agencies following an agreement reached on Tuesday between Russia and Turkey whereby Russian and Syrian military forces will deploy in northeastern Syria for Kurdish militiamen Syrians of the Popular Protection Units (YPG) withdraw from the area carrying their weapons.
Following statements by the US special envoy for Syria, James Jeffrey, Peskov has said that it seems that the Americans are encouraging Syrian Kurdish militiamen to stay at the border and fight against the Turkish Army.
"The United States has in recent years been the closest ally of the Kurds. In the end, it has abandoned the Kurds and, in essence, has betrayed them," said the spokesman for the Russian Presidency. "Now (the Americans) prefer to leave the Kurds at the border and almost force them to fight the Turks," he said.
Peskov has stressed that if the Kurds do not withdraw under the agreement reached by Russia with Turkey, the Syrian border guards and the Russian military police will have to withdraw from the land area and the Kurds will remain there exposing themselves to the military offensive Turkish