Russia says that Iran's decision to abandon another of its nuclear commitments "does not bode well."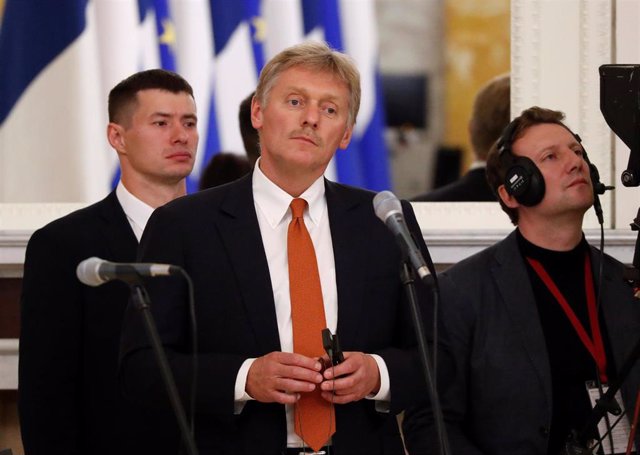 Dimitri Peskov, spokesman for the Kremlin – REUTERS / GRIGORY DUKOR – Archive
MADRID, Nov. 5 (EUROPE PRESS) –
The Russian government said on Tuesday that Iran's announcement of a new abandonment of its commitments to the 2015 nuclear agreement "does not bode well", while advocating to keep the pact on its feet.
"The destruction of the Joint Comprehensive Action Plan on the Iranian nuclear program does not bode well," said Kremlin spokesman Dimitri Peskov. "Russia advocates to preserve the agreement", has settled.
The president of Iran, Hasán Rohani, announced during the day that the Islamic Republic will take another step in abandoning the commitments of the agreement with the injection of gas in the centrifuges of the nuclear power plant of Fordow.
For his part, Russian Deputy Foreign Minister Sergei Riabkov has pointed out that Tehran's decision is "a logical consequence of the stagnation in the solution of the problems associated with the stability of the agreement and the economic effect of the application of the agreement I had Iran".
It has also confirmed that Moscow will maintain its plans to remodel the Iranian nuclear plant in Fordow, as contemplated in the agreement, according to the Russian news agency Sputnik.
"It is no less important to us that the Russian-Iranian project to remodel the facilities in Fordow, which is carried out under the nuclear agreement, remains in force, and we intend to continue implementing this project," Riabkov said.
In 2018, the president of the United States, Donald Trump, decided to withdraw the United States from the nuclear agreement signed with Iran in July 2015 by the 5 + 1 group (Russia, China, United States, France, United Kingdom and Germany).
In response, the Government of Iran has begun to breach some of its agreements and has criticized that the European countries signing the agreement have not reacted to compensate for the damage caused by the United States' exit from the pact.
Tehran has insisted at all times that these breaches are contemplated by the 2015 agreement in case some of the parties cease to maintain their commitments and stressed that they are "reversible" in case there is a response to their demands.
The 2015 nuclear pact establishes the withdrawal of sanctions against the Islamic Republic in exchange for a reduction in Tehran's atomic program.
Since the unilateral departure from the United States, Iran has called on the other signatory countries to focus their efforts on allowing trade with Iranian companies, especially crude oil exports, without being affected by US sanctions.