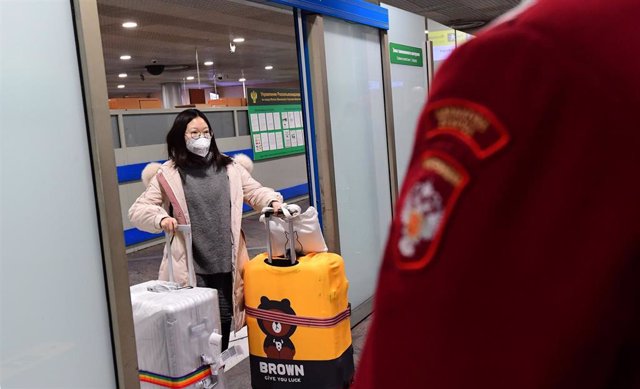 Control measures at Moscow Sheremetyevo airport – Igor Ivanko
MADRID, Feb. 19 (EUROPE PRESS) –
The Government of Russia has clarified that, despite the veto of entry to Chinese citizens by the sanitary crisis of the coronavirus, it will allow access to its territory for those traveling for official, labor, humanitarian or transit reasons.
The control measures, announced on Tuesday and which will enter into force this Thursday, will not affect air connections with Beijing, Shanghai, Guangzhou and Hong Kong, according to a statement from the Foreign Ministry.
Moscow has stressed that it supports the work of the Chinese authorities to contain the virus, whose origin lies in the city of Wuhan, and has offered its help to end this "common threat" as soon as possible.
Russia for now has registered only two cases, both Chinese citizens in Siberia, although it has taken extreme precautions. The chief doctor of a St. Petersburg hospital where a quarantine had been enabled for people arriving from China has been dismissed after four of the patients left the isolation, according to the Sputnik news agency.