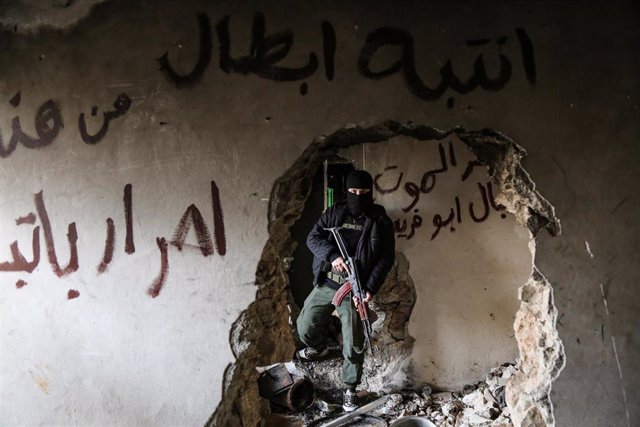 Armed militiaman in Aleppo – Anas Alkharboutli / dpa – Archive
MADRID, Jan. 18 (EUROPE PRESS) –
At least 28 civilians have died and another 56 people have been injured since last Tuesday by attacks on the Syrian city of Aleppo, in the northwest of the country, near the border with Turkey, as reported by the Russian Center for Reconciliation on Saturday In Syria.
Russia notes at least 28 civilians killed and 56 injured during the fighting this week in Aleppo
"The bombings by armed groups in the city of Aleppo left 28 civilians dead and 56 wounded since January 14, 2020," according to a statement from the center collected by the official Russian news agency RIA Novosti.
The text adds that this Thursday, clashes between Syrian Army forces and rebel or jihadist groups left 12 Syrian soldiers dead and 24 others injured.
The armies of Syria and Russia have carried out dozens of bombings in recent days against areas controlled by the rebels in the provinces of Aleppo, Homs and Idlib, the latter the only one still controlled by rebel forces.