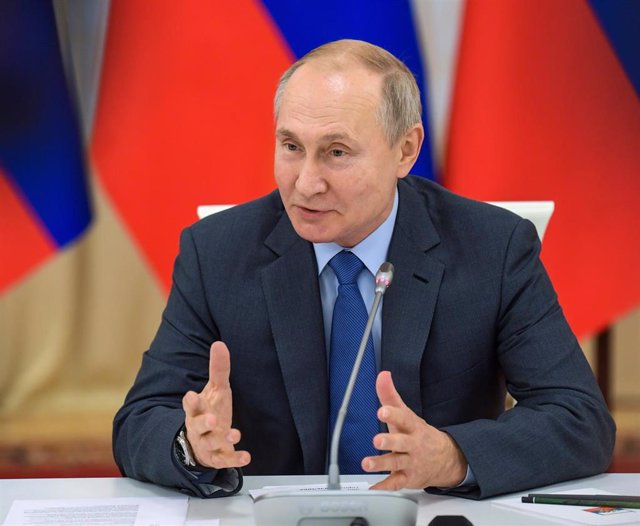 The President of Russia Vladimir Putin – Dmitry Azarov
MADRID, Dec. 9 (EUROPE PRESS) –
The Russian Government said on Monday that it has given citizenship to 125,000 people residing in the eastern parts of Ukraine in the hands of the separatists in the last seven months, a few hours after a meeting between the presidents of both countries.
Russian Interior Minister Vladimir Kolokoltsev has detailed that Moscow has received "more than 160,000 applications" since April in the Rostov province – near the border with Ukraine – while confirming that "the admission of the citizenship has been adopted for 125,000 people. "
The announcement was made after a meeting of the interministerial commission on the "voluntary resettlement of compatriots living abroad", as confirmed by the Ministry of Interior in a statement.
Russian President Vladimir Putin in April ratified a law to accelerate procedures to deliver citizenship to residents in the Ukrainian regions of Donetsk and Luhansk, in the hands of the separatists.
The move prompted the Ukrainian authorities to raise the issue to the United Nations Security Council, while the Ukrainian president, Volodimir Zelenski, offered in response Ukrainian citizenship to Russians residing in Ukrainian territory.
Putin and Zelenski will meet this Monday in Paris, following the summit that will be held by the Normandy Quartet – integrated by Russia, Ukraine, France and Germany – in the French capital to address the conflict.