Russia fears "serious consequences" for the US attack on General Iran í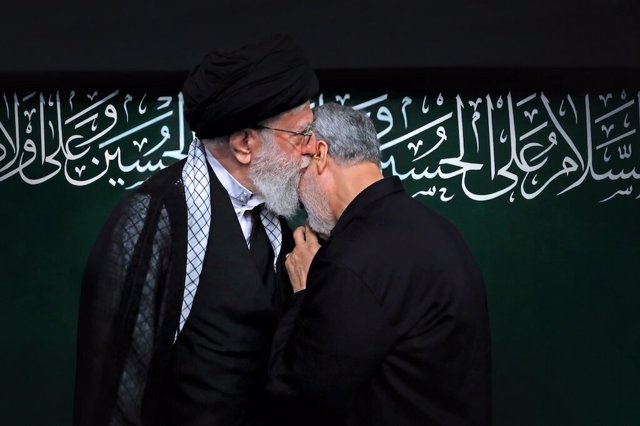 Ali Jamenei kisses General Qasem Soleimani – Contact
MOSCOW, Jan. 3 (EUROPE PRESS) –
The Russian government has condemned the US bombing in which Iranian General Qasam Soleimani has died and fears that this attack, perpetrated at the Baghdad airport, results in "serious consequences for peace and stability" throughout the region.
"These types of actions are not aimed at finding solutions to the complex problems that accumulate in the Middle East. On the contrary, they lead to a new round of escalating tensions," the Russian Foreign Ministry warned in a statement collected by the TASS news agency.
The spokeswoman for the Ministry, Maria Zajarova, has shaken the United States that justice has been taken by her hand after the last pulse with Iran and has also warned that an increase in tensions "will affect millions of people" across the region .
"To condemn the attacks against embassies, countries send texts to the UN Security Council. Washington has not appealed to the Council, which means that it is not interested in the world's response, but in changing the balance of powers in the region, "Zajarova said.
The president of the United States, Donald Trump, had threatened to attack Iran after holding him responsible for the siege suffered Tuesday by the US Embassy in Baghdad, days after US forces bombed a pro-Iranian militia.