Russia confirms a ceasefire in the Idlib region in northwestern Syria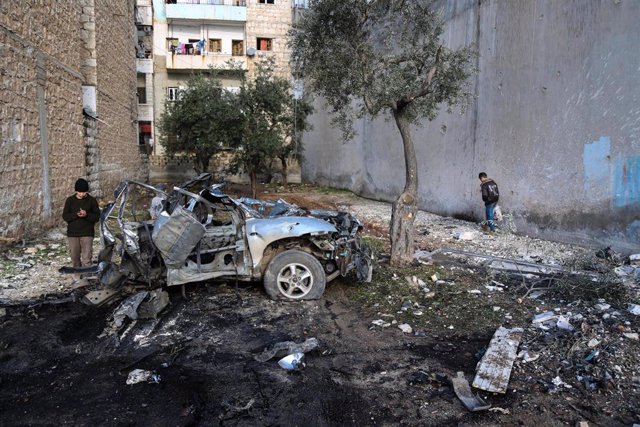 Area bombed by Syrian regime forces in the town of Ariha, in the province of Idlib – Anas Alkharboutli / dpa
MADRID, 10 Jan. –
The director of the Russian Center for Reconciliation in Syria, General Yuri Borenkov, has confirmed the entry into force of a ceasefire in the Idlib region in northwestern Syria, as of this Thursday.
"In accordance with the agreements reached with Turkey, on January 9, starting at 2:00 p.m., a ceasefire is in force in the relaxation zone of Idlib," said the Russian general, in statements to the press, as reported by the Russian news agency Sputnik.
The general has indicated that the Russian Military Police continues to conduct patrols in the regions of Aleppo and Hasaka. Syria has been experiencing a conflict since March 2011 that confronts the forces of the Bashar al Assad regime with rebel forces and terrorist groups.
The solution to the conflict is sought from the Geneva dialogue process, promoted by the UN, and from the Astana platform, in which Russia, Turkey and Iran participate as guarantors of a ceasefire in Syria. Idlib is one of the four relaxation zones agreed in May 2017 by Russia, Turkey and Iran.