Russia announces the deployment and commissioning of the Avangard hypersonic missile system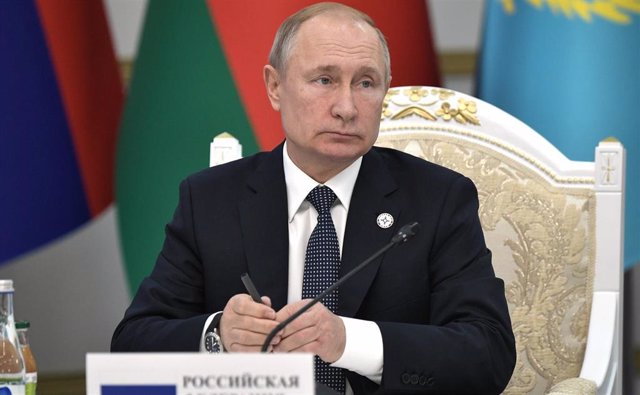 The President of Russia Vladimir Putin – – / Kremlin / dpa
MADRID, Dec. 27 (EUROPE PRESS) –
The Russian Government announced on Friday the deployment and implementation of the Avangard hypersonic missile system, intercontinental in scope and capable of carrying conventional and nuclear weapons.
Russian Defense Minister Sergei Shoigu has described this as "an important event" and has informed the president, Vladimir Putin, about the deployment.
Thus, it has indicated that "from 10.00 (local time) on December 27, the first missile regiment with a new strategic missile system with Avangard hypersonic cruise missiles entered into service," as reported by the Ministry of Defense in a statement.
In this regard, he has detailed that the system has been deployed in the Yasnenskaya missile division of the city of Orenburg, located south of the Urals, as collected by the Russian news agency Sputnik.
For its part, the Pentagon has said that "it will not rule on Russian claims" around the capabilities of the 'Avangard'. Russia said in November that US experts had examined one of these missiles, according to the inspection rules of the 2010 START treaty.
A US State Department official has confirmed in statements to the Reuters news agency that the US inspectors reviewed the program, but has not made any further comments.
Putin said Tuesday that this new system could penetrate existing and future missile defense systems. "Today, we have a unique situation in our new and recent history," he said.
"They (other countries) are trying to reach us. No country has hypersonic weapons and much less hypersonic weapons of intercontinental reach," said the Russian president.
The Kremlin has indicated that Avangard missiles are equipped with a glider warhead capable of circumventing air defense systems and reaching a maximum speed that exceeds that of sound by more than 20 times.